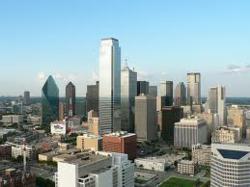 The best in educational programming comes the Dallas-Ft. Worth.
Coral Springs, FL (PRWEB) May 08, 2012
Everything is big in Texas. Dallas, nicknamed D-Town, is one of the largest U.S. cities not on a navigable body of water.. The Statue of Liberty can fit inside the new and bigger Cowboys Stadium with the roof closed. Fort Worth hosts the largest private Civil War collection west of the Mississippi River and is the 19th largest city in the U.S. Churches, grocery stores and the cowboy hats are three of the biggest aspects of the area. Visitors and residents can watch award- winning Today in America TV on ION KPXD-TV.
The Dallas-Fort Worth areas ranks number 4 as one of The Best Places to Relocate To in the U.S. mainly due to the large Fortune 500 company presence there. It is the city where the Super Bowl and Barney, the big purple dinosaur were created. Fort Worth, 35 miles from Dallas, has been named one of "America's Most Livable Cities." It earned its nickname of Cow-town from the cattle trade it used to be known for during its early days. This area is well-known to the host of the educational cable television show that bears his name.
Terry Bradshaw, former professional football player, traveled to many cities during his 14 year career as quarterback for the Pittsburgh Steelers. Games against the world-famous Dallas Cowboys on their home turf often brought the Hall of Fame inductee to D-town. Bradshaw, a natural leader, twice won the prestigious title of "Most Valuable Player." He helped guide his team to four Super Bowl victories and eight AFC championships. Bradshaw retired in 1984 and has worked in television for over 20 years. His charisma and openness keeps him busy as an analyst on Fox NFL Sunday and as a motivational speaker for large corporate events.
The Today in America with Terry Bradshaw cable program covers topics that apply to the lives of everyone. The provocative show films throughout the United States and Canada and is edited in state-of-the-art studios in South Florida. It is broadcast on a variety of regional and national cable networks in a format that is convenient to watch. More information about the program, its host, or to see a sample video is located at todayinamericatv.com.