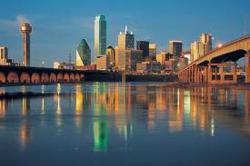 No other program packs more information into it than Today in America TV.
Coral Springs, FL (PRWEB) August 20, 2012
The city of Cowboys and culture is the main area of the largest inland metropolitan areas in the U.S. which is not navigable to any sea. Today in America TV is proud to announce August air dates for Dallas, Texas. Live Large. Think Big. ™ is the motto of the city which most North Americans can get to within four hours. Additionally, the city of Ft. Worth is about 30 minutes away has one of the lowest unemployment rates and cost of living percentages in the country. The standout program will air on ION KPXD-TV and offers entertaining and educational programming, hosted by one of the most popular sports celebrities in the nation.
Terry Bradshaw, a former Pittsburgh Steelers quarterback, played for the team for 14 years. He earned his induction into the National Football League Hall of Fame after leading the team to four Super Bowl victories and holding championship game records which are still unbroken today. Bradshaw retired in 1984 and has worked in football broadcasting for more than 20 years. He has been a color analyst, host and now co-host of an Emmy-winning pregame show on a national television network. His lasting popularity keeps him in the public eye as an enthusiastic motivational speaker and spokesperson for Nutrisystem.
The Today in America Terry Bradshaw show scans the country and world for intriguing information to share with the audience. Topics are diverse and touch on home, business, technology, health, the environment and more. It films on location in cities, towns and businesses from the United States to Canada and is broadcast on regional and national business oriented cable television networks. The todayinamericatv.com website has more information about the show, its host and provides sample feature videos to watch. Social media fans are welcome to visit the program on Facebook, Twitter and YouTube.