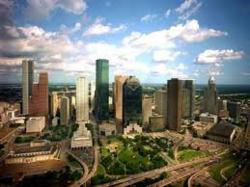 Always providing the best information to the audience in most major media markets.
Coral Springs, FL (PRWEB) August 19, 2012
There are 92 countries represented and more than 80 languages spoken in the world's Energy Capital. Today in America TV, a leader in educational programming, announces August air dates for Houston, Texas. The informative show will air on ION KPXB-TV for the city's residents and visitors. Houston is home to more than 5,000 energy related firms, which is where its nickname is derived. It is ranked first in cities where paychecks stretch the furthest. The city also offers housing costs which are away below the national average and continually scores high on lists for job seekers. It is located in the southeastern side of the state and is the fourth largest city in the U.S.
The show's host, Terry Bradshaw, is known to many as one of the greatest quarterbacks of the NFL. He was the first quarterback who called his own plays and the first to win four Super Bowl Championships. Twice named as Super Bowl "MVP", he still holds Super Bowl all-time passing records. Bradshaw retired from the game in 1984 and has worked in sports broadcasting for more than 20 years. He is currently a co-host for an Emmy-winning football pregame show, a favorite motivational speaker and spokesperson for Nutrisystem. In addition, Bradshaw is the author of three books, one of which made the New York Times best-seller list. Today in America with Terry Bradshaw combs the nation to bring viewers information about emerging industries and breakthroughs in various fields.
The Today in America Terry Bradshaw program films throughout the United States and Canada. It highlights the best in America like small cities or towns, best in education, business, technology, health and lifestyle related news and information. The riveting show is broadcast nationally and regionally on business oriented cable television networks. For more information about the show, its host or to view sample videos, please visit todayinamericatv.com.