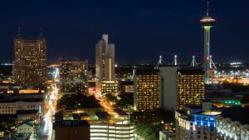 San Antonio is one of the largest and most populated in Texas. We are proud to broadcast there.
Coral Springs, FL (PRWEB) October 07, 2012
Today in America TV is proud to announce the release of October air dates for San Antonio, Texas. The city is one of the largest and heavily populated in the state. It is home to five Fortune 500 companies and has a thriving economy. San Antonio is supported by several military installations which ranks it fifth for Best Places for Military Retirees, according to Sperling's Best Places. Visitors can enjoy the 2.5 mile Riverwalk area which is filled with boat rides, eclectic shops and great places to eat and have fun. Locals and guests can watch the educational program, hosted by NFL star Terry Bradshaw on FOX KABB-TV.
The former Pittsburgh Steelers quarterback is known for leading the team to four Super Bowl wins and many other national championship victories. Bradshaw possessed the natural leadership and skills needed to push the team to greatness, and was honored with an induction into the National Football League Hall of Fame. He retired from the sport in the mid 1980's and has worked in broadcasting for more than 20 years. His popularity has never faded and he works as a favorite co-host for a pregame show, is active on the motivational speaking circuit and is a spokesperson for name-brands Ferguson Industries and Nutrisystem.
The informative and entertaining program examines topics which influence the way we live, work and play. Today in America Terry Bradshaw producers like Gary Baris and Anne Kole scan the country to find the best it has to offer in various industries such as the technical, educational, home and business ones, we well as many others. The show films on location in North America and is distributed on regional and national business oriented cable television networks. Visit todayinamericatv.com for more information and to view the air date schedule or go to Facebook, Twitter or YouTube to engage the show.