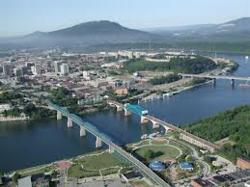 Chattanooga is the crossroads to three states and we are proud to be airing there.
Coral Springs, FL (PRWEB) September 25, 2012
The educational program, Today in America TV, is excited to announce the release of air dates for the city of Chattanooga, Tennessee. The city, which is surrounded by the mountains, is the hub of a bustling economic region and located at the crossroads of three states: Alabama, Georgia and Tennessee. It is also the distribution center for several other states making it one of the most important cities in the southeast for business. Its proximity to the Tennessee River gives the city prominence in commercial transportation. Chattanooga is a medium-sized city which is quickly growing in the financial, professional and business services industries. Residents and visitors in the general area can watch the engrossing program, hosted by NFL star Terry Bradshaw, on ABC WTVC-TV.
There are few sports celebrities in the country as accomplished and well-known as the former Pittsburgh Steelers quarterback. Terry Bradshaw was with the team for 14 years before he retired. He worked for several national television networks as a commentator and analyst and is considered one of the most popular on television. In addition, Bradshaw has authored three books, appeared in films and television series and is a favorite on the motivational speaking circuit.
The Today in America Terry Bradshaw show takes an inside look at the topics affecting every day life. Producers like Anne Kole and Patrick Halliday span the country to bring back intriguing stories to capture the viewer. It explores all aspects of the environment, family health and wellness and travel and other topics educated professionals seek. The enticing informative program films on location throughout the US and Canada and is broadcast on many regional and national business related cable television networks. A behind the scenes look into the show is available at todayinamericatv.com or on social media platforms Facebook, Twitter and YouTube.