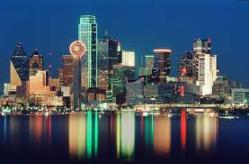 You do not have to be a cowboy to put your boots on and watch Today in America TV in Dallas.
Coral Springs, FL (PRWEB) October 22, 2012
Dallas, Texas is one of the largest metropolitan areas in the United States. There is not one small thing about it. Today in America TV is pleased to air in the city where everything is big like the Boot Campaign, a small charitable group with big goals met with even bigger hearts. It a 501c3 non-profit military appreciation and veteran awareness campaign whose mission is to express gratitude to the troops, spread awareness of the needs of military personnel and support their transition home. Dallas is also known for many things and being a military town is one of them. It serves many installations and the supporting communities with honest pride and commitment. The educational program, which features environmental topics and others, will air on ION KPXD-TV.
Terry Bradshaw is the host of the informative show. He was the starring quarterback for the Pittsburgh Steelers for 14 years. His natural leadership and skill helped push the team to four Super Bowl victories and later he was inducted into the National Football League Hall of Fame. Bradshaw retired in the mid 1980s and has worked as a commentator and analyst for almost 30 years. Now, he is a beloved co-host for an Emmy-winning pregame show as well as an enthusiastic motivational speaker, and spokesperson for Nutrisystem.
The Today in America Terry Bradshaw show is an educational program which covers topics about the business and professional community. It explores stories about the environmental, educational, financial and other industries. Featured interviews with intriguing people in a diverse range of fields are shared with the audience. The show films in the United States and Canada and is broadcast on regional and national business oriented cable television networks. More information is available at todayinamericatv.com or on social media sites Facebook, Twitter and YouTube.