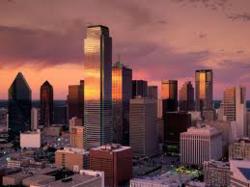 The outstanding programs rounds up the best in America and brings it to the Dallas area.
Coral Springs, FL (PRWEB) September 26, 2012
Dallas, Texas is one of those American cities where the people know it like the back of their hand and are proud of everything about it. The Today in America Terry Bradshaw show is pleased to announce air dates for Dallas and its surrounding cities. There are not many people who do now what Dallas is known for, other than its professional football team. The city is home to 18 Fortune 500 companies and ranks number 2 on the AdvisorOne list of Best Cities in Which to Start a Business. It is also ranked number 6 on the Forbes.com list of Best Big Cities for Jobs. This ranking applies to the neighboring cities of Plano and Irving also. The exceptional educational show will air on ION KPXD-TV.
If there is one American sports celebrity who is more well-known than most, it would be program host Terry Bradshaw. The former Pittsburgh Steelers quarterback helped lead the team to four Super Bowl game victories and later earned an induction into the National Football League Hall of Fame. He retired in 1984 and has worked in sports broadcasting as a commentator and analyst for more than 20 years. Bradshaw is active with inspirational speaking engagements, occasional talk show guest appearances and as a spokesperson for Nutrisystem.
Today in America TV is a unique program which covers topics in lifestyle, business, health and other industries. Show producers such as Gary Baris and Anne Kole span North America for the best to share with the audience. The enlightening program films on location throughout the United States and Canada and airs on business related cable television networks in many regional and national media markets. For more information, please visit todayinamericatv.com or engage it on social media platforms Facebook, Twitter and YouTube.