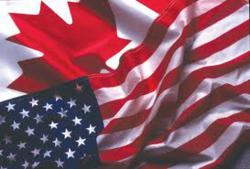 Broadcasting across the United States and into Canada with quality, educational programming.
Coral Springs, FL (PRWEB) July 02, 2012
The Telly award-winning Today in America TV is pleased to announce July air dates for the United States and Canada. The educational show spans the entire country and reaches all the way to Canada's western province of Vancouver, British Columbia and to Thunder Bay, Ontario, on the other side. Bringing the most compelling stories that influence the way people live, work and play, the program offers enlightening information about topics that are relevant and entertaining. Information on air dates and times is available on regional cable television channel guides.
Terry Bradshaw, former pro ball player, is the host and narrator. He was the starring quarterback for the Pittsburgh Steelers who helped steer the team to its four Super Bowl victories and thus earned two Most Valuable Player titles during two of those games. His skill and talent in football carried him far, in the 14 years he was with the NFL, and his passing records have not been broken to date. Bradshaw was inducted into the Pro Ball Hall of Fame in 1989, five years after he retired. Not one to rest on his laurels, he continued to work in the sport as reporter, commentator and analyst. Known widely as one of the most respected sports celebrities in the country, he is an often requested motivational speaker and a spokesperson for Nutrisystem.
Today in America TV reviews the stories and shares interviews with fascinating experts in all walks of life and industry. It is proud to be a leader in quality, educational programming. Topics covered on the show reflect what is happening in the world today and may include outdoor living, American industry, family wellness, plus many more. The informative show films around the globe and airs on regional and national business oriented cable networks. More information about host Terry Bradshaw and the show is available at todayinamericatv.com.