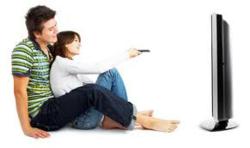 Covering the United States and Canada with the best in educational programming.
Coral Springs, FL (PRWEB) May 07, 2012
The best in quality educational programming is available to many cities in the United States and Canada. The award-winning cable television program airs fascinating stories of interest to the general audience who want to learn about topics not often covered in other shows. Producers travel extensively to bring back engaging pieces about successful entrepreneurs, unique travel ideas, and much more. Today in America TV is pleased to offer May air dates across the United States and in Canada and is hosted by one of America's most respected sports celebrities.
Host Terry Bradshaw, former pro ball player is the narrator of the informational cable program. He was the popular quarterback for the Pittsburgh Steelers who helped steer the team to four Super Bowl victories and eight AFC championships. Bradshaw set many football records which are still not broken today. He is Hall of Fame inductee and was twice honored with the "Most Valuable Player" title. He retired in 1984 and has worked in television for over 20 years, authored several published books and is an analyst on Fox NFL Sunday. Popular and charismatic, Bradshaw is often requested to speak at motivational engagements for large companies.
Today in America with Terry Bradshaw covers topics that are relevant in the lives of every day people. Viewers can learn about credit repair options, family wellness, solutions for rising healthcare costs, and many more compelling subjects. It prides itself as being one of the best in quality educational programming. The engaging show films around the country and is edited in Coral Springs, Florida. It is available on various regional and national cable networks. For more information about the show, its host or to view a sample video, please visit todayinamericatv.com or engage the show on social media sites.