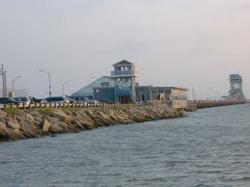 Newport News is a great addition to the many cities airing our show.
Coral Springs, FL (PRWEB) October 04, 2012
Today in America TV is pleased to welcome the city of Newport News, Virginia to its growing list of media markets. The city, which is located within a short distance of Colonial Williamsburg and Virginia Beach, has a strong economy thanks to the defense and tech industries, as well as other steady fields. The city has the deepest channel on the East Coast making it the mid-Atlantic load center of importance. It is a good place in the United States for business relocation and there are plenty of family friendly activities which everyone will be sure to enjoy. Not surprisingly, the area which has a strong shipbuilding and naval presence is ranked near the top as a best place for military retirees. Newport News residents and visitors can watch the award-winning show on WSKY-TV.
Former Pittsburgh Steelers quarterback Terry Bradshaw hosts and narrates the educational program. The National Football League Hall of Fame inductee led the team to four Super Bowl victories and other national championship wins before he retired from the game in 1984. He has worked in sports broadcasting for 30 years and is a favorite co-hosts of an Emmy-winning pregame show. In addition, Bradshaw is busy with motivational speaking engagements and is a spokesperson for Nutrisystem and Ferguson Industries, the largest wholesale distributor of plumbing supplies in the U.S.
The Today in America Terry Bradshaw show takes pride in being a leader of quality, educational programming. It tackles topics such as business management solutions, telemedicine, smart home technologies, plus many more. The program films across the country and in Canada and is broadcast on regional and national cable television networks with a focus on business related subjects. Learn more at todayinamericatv.com or on social media sites Facebook, Twitter and YouTube.