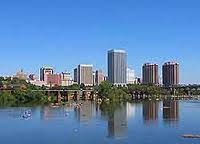 A leader in quality, educational programming declares July air dates for The Old Dominion.
Coral Springs, FL (PRWEB) July 20, 2012
Today in America TV, the first-rate and unique television program, is pleased and excited to release air dates for Richmond, Virginia. This historically important city is where Patrick Henry made his famous "Give Me Liberty or Give Me Death" speech, which seems apropos during an election year. The engrossing show is broadcast on TCN-The Comcast Network in a convenient time slot, and is hosted by one of the nation's most recognizable sports celebrities in the United States.
Terry Bradshaw, the New York Times best-selling author, hosts the program that educates America. The veteran Pittsburgh Steelers quarterback is an NFL Hall of Fame inductee and two-time Most Valuable Player title holder. He was one of many powerful players on the team who was instrumental in making them a formidable force in professional football. Their combined skill and talent led the team to four Super Bowl victories and eight AFC championship title wins. His 14 year career ended in 1984 when he retired due to an injury. Bradshaw is a popular and charismatic narrator and is often requested to speak at corporate motivational events and endorse brand-name products like Nutrisystem.
Today in America television is a proud leader of quality, educational programming. Producers scan the country to bring the best in America to the audience. Topics on the show are diverse and range from family and home to the environment and technology. The riveting program films on location across the country and is edited in the rising new media area of South Florida. It airs on most well-known regional and national business oriented cable networks. Learn more about the show, host Terry Bradshaw, view the broadcast schedule and watch sample videos at todayinamericatv.com. Social media fans are welcome to join the Telly award winning program on Facebook, YouTube and Twitter.