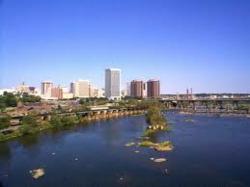 Giving the Richmond and vicinity area viewers quality programming all the time.
Coral Springs, FL (PRWEB) March 19, 2012
Richmond, Virginia is located in an area that is a legal and financial smorgasbord of United States Appeals Courts and powerful financial institutions. As the nation's capital, Washington, DC is home to the best of America and its history. Baltimore, Maryland is a city dominated by the gorgeous Inner Harbor where families can enjoy sailing, dining and shopping. Today in America TV will air in these three historically valuable cities on TCN-The Comcast Network, in March.
Show host Terry Bradshaw is one of the most respected sports celebrities in the country and is universally loved. His openness and down to earth sense of humor leads to talk show appearances and motivational speaking engagements for Fortune 500 companies. During his fourteen year professional football career with the Pittsburgh Steelers, Bradshaw led his team to four Super Bowl wins, was named MVP twice and was inducted into the Hall of Fame. Recently, he was selected to be a spokesperson for Nutrisystem, a weight loss program many celebrities endorse. An avid health and fitness supporter, Bradshaw is hosting an online video contest directed to youth sports groups. The "Touchdown for Terry" contest will award a $10,000 prize to the team with the winning video explaining why they think their team should win.
The Today in America with Terry Bradshaw show offers the audience an opportunity to watch unique, original programming that covers subjects fitting the lifestyles of professionals, the business world and family fun. The award winning original program is filmed throughout the United States and Canada and edited in state of the art studios in the rising new media area of Coral Springs, Florida. The Today in America TV show regularly profiles stories that are uplifting and meaningful to its audience. For more information, or to see when the Today in America TV show is airing locally, please visit todayinamericatv.com.