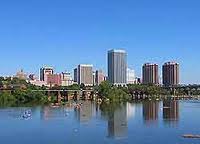 The finest in quality, educational programming for the Richmond, VA.
Coral Springs, FL (PRWEB) May 20, 2012
Richmond, Virginia holds a valuable place in American history. It is home to many of the most important battlegrounds and cemeteries. It boasts more than 22 historical markers and history buffs will be thrilled with all that there is to offer in the beautiful city. The city was ranked number 3 by Sperling's Best Places for Military Retirees. Since most service members retire in their 40s, Richmond ranks high as a good place to start a new career in the civilian sector. Virginia is a state steeped in the military and therefore also a prime place for veteran services. Residents, visitors and veterans can watch the educational Today in America TV on TCN-The Comcast Network in May.
Terry Bradshaw, former pro ball player, is the host of the informative program. He was the dominant quarterback for the Pittsburgh Steelers who helped steer them to four Super Bowl victories and eight AFC championship games. His skill and natural leadership on the playing field resulted in getting the "Most Valuable Player" title twice and an induction in to the Hall of Fame. Bradshaw spent 14 years in the NFL before he retired. He immediately began to work as a sports commentator, which he is still doing more than 20 years later. His long-lasting popularity keeps him busy as a spokesperson for Nutrisystem and as a speaker on the motivational circuit.
The informational cable television show takes pride in being a leader in educational quality programming. http:// Today in America with Terry Bradshaw films throughout the country and is edited in South Florida. It airs nationally and regionally on business oriented cable networks. More information about the program, its host, or to see sample videos, is located at todayinamericatv.com. The show is also engaged on all popular social media platforms including Face Book, Twitter and Pinterest.