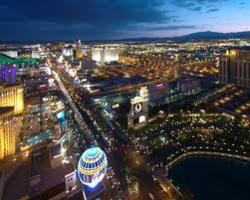 Award-winning and exciting programming for Las Vegas, NV.
Coral Springs, FL (PRWEB) June 09, 2012
Vegas. No other place in the United States can produce feelings of happiness and dread at the same time. Many have known the joy of winning big jackpots and losing it all in the next game. Known mainly as one of America's biggest gambling cities, Las Vegas is also a favorite place to see A-list shows and experience over-the-top fun. One cannot be surprised that it is ranked number 5 as one of The Best Cities for Thanksgiving, by Sperling's Best places, with the many elaborate buffets in town. It is also number 5 in Best Singles Cities. If gambling is not on the agenda, there are many other extreme activities to enjoy. Today in America TV airs in June on 8 News Now via the Cox Cable system for those who need a break from the wildness of Las Vegas.
Terry Bradshaw, former professional football player, is the host of the educational television program. The Hall of Fame inductee was the starring quarterback for the Pittsburgh Steelers and paramount to leading the team to four Super Bowl victories. Known as the "the man with the cannon arm", Bradshaw was also twice voted "Most Valuable Player" for his strong passing skills. He retired in 1984 and has worked as a sports commentator for more than 20 years. His enduring popularity and fame keep him busy as a motivational speaker and as a spokesperson for Nutrisystem, the weight loss program.
Today in America with Terry Bradshaw dives into topics that are entertaining and educational. The provocative television program films in the United States and Canada and is edited in South Florida. It airs on regional and national business oriented cable networks. To learn more about the program, its host or to see sample videos, please visit todayinamericatv.com. The Today in America Terry Bradshaw show is also on Facebook, YouTube, Twitter and Pinterest.