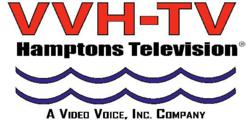 We are proud of our strong business relationship with WVVH-TV.
Coral Springs, FL (PRWEB) November 10, 2012
The Today in America Terry Bradshaw show is proud to announce November air dates for the New York, New Jersey and Westchester areas on WVVH-TV. The outstanding show also streams on their website site and is available on all Apple mobile devices via wvvh.com. The station was created by two brothers who were enthralled by television production early in their lives. Both had other careers and left them to start up their own television studio. Ernie and Greg Schimizzi founded the station in 1994 and it was the last Long Island station to receive a license. WVVH-TV is the sole local source for family entertainment and information in the area, and produces original shows popular in the community. The producers of Today in America with Terry Bradshaw cherish and respect the long-standing business relationship with this icon of regional programming.
The informative program is hosted by former Pittsburgh Steelers quarterback Terry Bradshaw. He is a Pro Ball Hall of Fame inductee who was one of the players instrumental in leading the team to an unprecedented four Super Bowl wins. His skill and leadership earned Bradshaw two "Most Valuable Player" titles. An injury forced the "man with the cannon arm" to retire from the sport in the mid 1980's. Since then, he was worked as commentator, analyst and co-host for various national television networks, is a frequent guest on talk shows and a spokesperson for Nutrisytem, the weight loss program.
Today in America TV covers topics from a diverse range of industries. It reviews solutions in healthcare costs, explores travel and lifestyle options and examines business management solutions. The show films in the Untied States and Canada, and airs on regional and national cable television networks. Todayinamericatv.com offers more information about Terry Bradshaw, the show and provides one-click connectivity to Facebook, Twitter, YouTube and Google+.