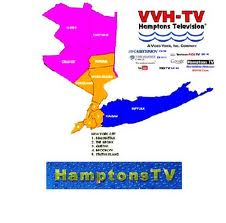 We are very proud to be carried by WVVH-TV.
Coral Springs, FL (PRWEB) October 11, 2012
The outstanding Today in America Terry Bradshaw show is excited to announce a new viewing opportunity for the New York, New Jersey and Westchester areas. Viewers can watch the award-winning program on local station WVVH-TV or streaming on the http://www.wvvh.com website, and on all Apple devices via the station's website. WVVH is the only regional cable television network which offers the Terry Bradshaw hosted show available in so many formats. The station was created by two brothers from Brooklyn who found their passion in television production. The station is located in the Hamptons and has a found a world-wide audience via their web site. Producers of the first-rate program like Gary Baris, are proud to work with Greg and Ernie Schimizzi, owners of WVVH-TV.
Terry Bradshaw, National Football League Hall of Fame inductee and former Pittsburgh Steelers quarterback narrates the enlightening show. His natural leadership qualities and football skills helped lead the team to four Super Bowl victories and other national championship wins. He retired from the sport in 1984 and has held the all-time passing record of 27,989 yards for almost 30 years. But that record might be broken on October 11 when current Steelers quarterback Ben Roethlisberger leads the storied team against Tennessee and needing only 300 yards to break his predecessors record. In addition to the Thursday night game, Bradshaw will be a guest on NBC's The Tonight Show with Jay Leno for the second time this year.
Today in America TV is an informative program covering topics which reflect the thoughts of the nation. It dives into the environment, home and lifestyle, culture travel, plus many more intriguing subjects. The show films in the United States and Canada and is edited in state-of-the-art studios in South Florida. It is broadcast on regional and national cable television networks with a focus on business related information. More information is available at todayinamericatv.com.