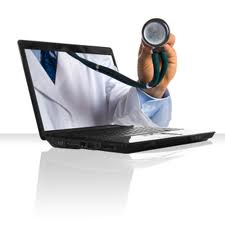 Telemedicine allows patients living in remote rural areas a way to interact with members of the health care industry.
Coral Springs, FL (PRWEB) July 24, 2012
People living in rural areas don't always have easy access to medical resources. A remote medical diagnosis, AKA telemedicine, uses various telecommunication equipment such as a computer, web camera and secure Internet connection. The multimedia equipment allows one-on-one interaction between the patient and health care provider even when they live far away from each other. Today in America Television is excited to announce the launch of their new series featuring the latest advances in the telemedicine industry.
Telemedicine and the Future is one of many health topics covered on the Today in America with Terry Bradshaw television show. Psychiatry and psychology are two popular telemedicine services. Residents living in sparsely populated towns may be reluctant to obtain the services of a mental health practitioner, as they don't want their friends and neighbors to know they are seeking help for personal problems. Other health and medical programs of interest on Today in America TV include Breakthroughs in Medicine Today and Tomorrow's Health Solutions Today.
Terry Bradshaw hosts every episode of the Today in America Television program. Towards the end of his pro football career, as the star quarterback with the Pittsburgh Steelers, Terry started his new vocation as a television commentator and game analyst. He is an experienced sportscaster and was voted America's Favorite Sportscaster in a TV Guide Reader's poll. Terry is also an accomplished actor, most recently appearing in the 2006 hit, Failure to Launch, with Matthew McConaughey, Sarah Jessica Parker and Academy Award winner Kathy Bates. He is also
Today in America with Terry Bradshaw broadcasts educational programs in a variety of business, technological, environmental, home, family and lifestyle subjects. Visit todayinamericatv.com for a calendar listing and air dates for upcoming episodes of Today in America TV. The television show broadcasts in the United States and Canada on major cable networks and business oriented television stations.