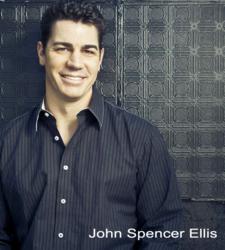 Todd Durkin joins John Spencer Ellis for a no holds barred discussion on fitness, sports and life success strategies.
(PRWEB) September 04, 2012
What are the keys to Super Bowl MVP Drew Brees' terrific success? How do life success and fitness success mesh? How do people find true purpose and drive in today's busy world? Fitness and coaching pro Todd Durkin shares all of these secrets and more in a brand-new online video training interview and discussion with fitness guru John Spencer Ellis; the free video training is available at
http://johnspencerellis.com/todd-durkin-interview-video-training-life-and-fitness-success/.
Durkin is the strength and conditioning coach for both Brees and NFL legend LaDainian Tomlinson as well as a business owner, author and mentor.
"I'm in the trenches myself, and the same principles Drew Brees uses for success on the field are the same ones we need to use as fitness pros," said Durkin. "Sometimes you have to take things that are going on and put them aside so you can really get the job done."
In the video training interview, Durkin and Ellis discuss what makes people rise to the next level, a host of life lessons, several icons in the fitness and personal development industries, the importance of the people you surround yourself with, achieving success on a holistic level, overcoming adversity, nutrition, taking risks and taking advantage of opportunities, the importance of mental training, getting organized in the fitness industry, how to "live a life worth telling a story about" and much more.
"This is truly an all-access, in-depth interview with one of the top coaching and fitness experts in the world," said Ellis, founder of John Spencer Ellis Enterprises, a fitness and personal development solutions company. "Todd's experience, knowledge and passion are unparalleled, and he offers a wealth of great insights, ideas and inspiration."
The free online video training can be accessed now at http://johnspencerellis.com/todd-durkin-interview-video-training-life-and-fitness-success/.
About John Spencer Ellis Enterprises
John Spencer Ellis Enterprises is a solutions provider for fitness and coaching professionals around the world, providing education, turn-key business programs, coaching and resources for new and advanced fitness and coaching professionals. For more information about John Spencer Ellis Enterprises or to watch the free video training with Todd Durkin on success in fitness and in life, please visit http://johnspencerellis.com/todd-durkin-interview-video-training-life-and-fitness-success/