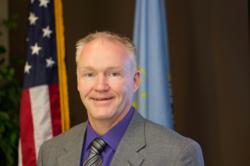 Todd Ossenfort is pleased to offer ToddTheCreditGuy.com as a resource for anyone experiencing difficulties with consumer debt.
San Francisco, CA (PRWEB) July 13, 2012
Todd Ossenfort has created a free, self help website, Todd Ossenfort - The Credit Guy to assist consumers who struggle with consumer debt. Ossenfort has been in the consumer credit and debt management industry for over 15 years and is the Chief Operating Officer for South Dakota based Non-Profit Credit Counseling Agency, Pioneer Credit Counseling.
Todd Ossenfort has been published as The Credit Guy, in publications such as the Arizona Daily Star, CreditCards.com, and San Francisco Chronicle on various occasions and found the opportunity to provide consumers with a free resource where they could approach debt and credit openly, as a unique opportunity.
Ossenfort's experience as the Chief Operating Officer of South Dakota based Credit Counseling Agency, Pioneer Credit Counseling, has provided valuable insight which he is now able to share with a community of active readers. Ossenfort was pleased to offer his experience and expertise.
"I've been writing for newspapers and websites for years. The time was right to launch my own site, which could be dedicated to helping consumers get out of debt, and better understand credit."
Ossenfort provides consumers with logical, time tested approaches to debt management while advocating for the consumer. The help website can provide consumers with strategies on saving money, improving credit scores, managing debt and improving their overall financial situation.
Ossenfort will provide full access to the site's content for republication and distribution, which presents a unique opportunity for other publications to utilize the content on the site and further enable financial literacy for many readers. Content publishers are urged to contact Todd Ossenfort directly for access to the websites feed service.