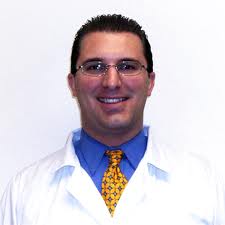 San Antonio, TX (PRWEB) February 28, 2013
Laser Fungus Now, a podiatry practice that specializes in laser toenail treatments, is proud to announce their new location in San Antonio. Led by Dr. Lee Keenen, Laser Fungus Now offers state-of-the-art treatments for toenail fungus.
Toenail fungus, or onychomycosis, is caused by trauma to toes and nails, and it can also be spread. It is estimated that more than 30 million people have toenail fungus. Fungus is all around feet, and all it takes is an opportunity such as trauma to the toe and nail (stubbing the toe for example) for the infection to get under the nail and spread. Mold, yeast and bacteria can also cause unhealthy changes in the toenail and skin on the feet.
Fungus infected toenails can be afflicted by discoloration, thickness, brittleness, pain, and there is risk of the infection spreading. Gyms, pools, and even homes can be reservoirs and ideal breeding grounds for fungus.
The laser Dr. Keenen uses eliminates infections in addition to fungus. Laser nail treatment has the highest rate of success among all approved treatment options for toenail fungus. Differing from other clinics or spas, Laser Fungus Now's goal is to provide the most comprehensive treatment program to eliminate toenail fungus and prevent reinfection. There are also number of in-office and at-home treatments available through Dr. Keenen, all with long-term results.
Dr. Keenen and his staff are excited to be in San Antonio and look forward to becoming involved with the surrounding community. For more information on their laser toenail fungus treatments, treatment packages, or locations, please visit: http://www.laserfungusnowtx.com.
<br>About the company:<br>
Laser Fungus Now has been making people's feet in San Antonio and surrounding areas healthier, happier and more beautiful. The staff and certified podiatrist, Dr. Lee Keenen DPM, are highly experienced and trained toenail fungus specialists. They can address the many conditions and complications feet can have. Minor conditions such as feet odor or yellow nails to more serious cases such as persistent toenail fungus can all be vanished with their innovative, state-of-the-art treatments. And because laser treatments produce no waste or byproducts, they are considered a "green" practice.