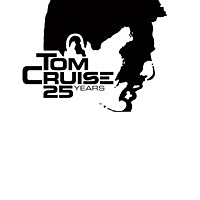 Los Angeles, CA (PRWEB) May 5, 2008
Marking the 25 year anniversary celebration, as seen today on the Oprah Winfrey Show, of Tom Cruise's iconic portrayal of a teenager looking for fun at home in Risky Business, TomCruise.com today continues the celebration by launching with a world-wide exclusive at 9 a.m. PST; A Tom Cruise career retrospective compilation reel containing movie clips from many of Tom Cruise's movies over the last 25 years and spanning from 1981's Taps to 2007's Lions for Lambs.
Additionally, Tom Cruise fans around the world will find many site exclusives including; Tom Cruise News & updates, a definitive Tom Cruise biography, a comprehensive Tom Cruise filmography complete with movie trailers from 27 Tom Cruise films including; Taps, Outsiders, Risky Business, All The Right Moves, Legend, Top Gun, The Color of Money, Cocktail, Rain Man, Born on the 4th of July, Days of Thunder, Far and Away, A Few Good Men, The Firm, Interview with a Vampire, Mission Impossible, Jerry Mcguire, Eyes Wide Shut, Magnolia, Mission Impossible II, Vanilla Sky, Minority Report, The Last Samurai, Collateral, War of the Worlds, Mission Impossible III, and Lions for Lambs, and an image gallery filled with exclusive Tom Cruise pictures.
Also found on the site, an image from the recent Oprah Winfrey Show and link to Oprah.com.
About TomCruise.com
TomCruise.com is the official website for film star and producer Tom Cruise. Tom Cruise has achieved unprecedented success as an actor and producer in a career spanning over two decades. He is a three-time Academy Award® nominee and a three-time Golden Globe winner whose films have broken numerous records at the box office. For more information, visit the Tom Cruise Official Website at http://www.TomCruise.com
Contact:
Julie Polkes
jpolkes @ rogersandcowan.com
310-854-8119
###