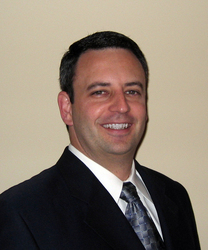 Charlotte, NC (PRWEB) September 16, 2009
Force Management, LLC, a sales consulting and training company, has announced Tom Martin as the new General Manager of the Channel Partner Program. With an extensive and varied background, Martin will focus on developing the infrastructure for the Channel, guiding the implementation of the core Force Management solutions through the Channel and recruiting the first wave of Channel Partners in North America.
Martin is a 20-year veteran of the sales process, methodology and training industries. He has diverse experience crossing sales, marketing, service, sales force automation, consulting, finance, legal, training, systems and operations. Martin has previously served as EVP and COO of Think! Inc., a negotiation consultancy firm. He also held positions as Managing Partner Worldwide Operations for OnTarget Inc./Siebel Sales Methodology Experts, and as President, North America for Miller Heiman, Inc. Martin's education includes a Bachelor of Science degree in Advertising from the University of Florida in Gainesville.
"We're excited to have someone with Tom's experience and unique skill set to successfully launch and drive our Channel Partner Program and motivate partners. His top-level management experience with some of the nation's leading training and consulting organizations will help us make this program a successful growth venture for all involved," states Grant Wilson, Managing Partner of Force Management, LLC.
Force Management, LLC, is dedicated to helping business leaders increase their sales revenues, improve sales margins, and expand market share. The sales consulting firm has built a global reputation for delivering high-quality, customized sales program development and training solutions.
"My challenges as a sales manager were mostly related to talent management, pipeline building, and forecasting. I also wanted to make sure my sales team had easily consumable sales content. When I sat through the Force Management training classes it became clear to me that almost every company that has invested in traditional skills training could leverage their past investments with Force Management's methodologies and tools," states Martin.
Specifically, Force Management helps companies in three ways:
The Command of the Message helps deliver a compelling message of value to the market.
Command of the Plan methodology helps companies create a leaner, more consistent and highly-effective operating rhythm for sales operations.
Command of the People program helps companies recruit, hire, train, and develop top talent.
To learn more about professional sales training and the Channel Partner Program, visit Force Management.
About Force Management:
Force Management offers customized sales consulting and training services, designed to help customers increase their sales revenue, and improve their sales margins and market share. Force Management helps B2B leaders maximize their sales organization's profitability and productivity through innovative programs, proven evaluation tools, and customized training solutions. Staffed by seasoned professionals with real-world experience in sales, sales operations and marketing, Force Management works with clients to solve critical business problems through strategy and execution of high-impact, comprehensive solutions that are highly differentiated in the marketplace and that consistently achieve measurable sales results.
###