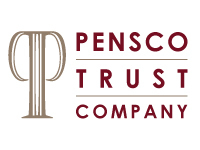 I am flattered to be recognized by my peers with this appointment
San Francisco, CA (PRWEB) July 13, 2010
Tom W. Anderson, founder and Vice Chairman of PENSCO Trust , has been elected to the presidency of the Retirement Industry Trust Association. The trade association, which includes 15 regulated trustee and custodian companies specializing in alternative assets, held its annual meeting on May 21, 2010 in Washington, DC.
"As the founder of PENSCO Trust and a powerful voice within the alternative asset community, Tom Anderson has always worked diligently to build awareness and respect for the self-directed IRA industry," said Mary L. Mohr, Executive Director of RITA. "In his new role, Tom brings many years of experience as a passionate advocate and tireless proponent of our industry. Through RITA, he can now reach the thousands of investors who use their retirement funds to build wealth by investing in real estate, private placements and other alternative investments."
"I am flattered to be recognized by my peers with this appointment," said Tom Anderson. "I have worked for many years to educate investors and professional advisors about the opportunity of using retirement funds to invest in alternative assets. My new position at RITA will help me to take this educational mission to a whole new level, reaching a broader audience of investors and investment industry professionals. I am very much looking forward to representing RITA, both in Washington, DC, and nationwide."
Demonstrating the kind of active representation he will bring to RITA as president, Mr. Anderson and other officers and members of RITA used their time in Washington productively to meet with legislators and high level members of the administration. These included Mark Iwry, Deputy Treasury Secretary to Timothy Geitner, Secretary of the Treasury; Tom Reeder, Senior Counsel to the Senate Finance Committee; Michele Varnhagen, Director of Labor policy for the House Education and Labor Committee; and other legislators and senior government officials.
"The members of RITA know well that as a regulated industry, we have a significant challenge to inform those in government who may not know or appreciate the valuable contribution to our economy made possible by the self-directed IRA industry," said Mr. Anderson. "As the new president of RITA, it is my first priority to personally lead that initiative."
About the Retirement Industry Trust association (RITA)
RITA is a professional trade association committed to the continued growth and expansion of self-directed retirement plan administration.  RITA's mission is to be the premier, national trade association for the self-directed retirement plan industry.  By promoting ethical, efficient and compliant practices among its regulated, financial institutions, RITA serves the industry and the general public. Its ultimate goal is to help Americans reach their retirement goals.
RITA works to preserve and promote individual and group retirement plans through targeted legislative efforts as well as regulatory concerns.  RITA's 15 member companies specialize in the administration of alternative investments held in retirement accounts which include: non-publicly traded securities, promissory notes, real estate, precious metals, LLCs, tax liens, partnerships as well as publicly traded securities.  More information about RITA is available by contacting Mary L. Mohr, M.B.A., J.D., Executive Director, Retirement Industry Trust Association, at 941.724.0900, mlmohr.e.d.RITA@comcast.net
About PENSCO, inc. & PENSCO Trust Company
PENSCO Trust Company empowers people to take control of their financial future by investing their retirement funds in a wide variety of non-traditional assets, including real estate, LLCs and private placements.
Since 1989, PENSCO has served the needs of individual and institutional investors by providing a range of administrative, regulatory, reporting and educational services to holders of self-directed IRAs and other retirement accounts. PENSCO does not evaluate, recommend or endorse any particular advisory firms or investment opportunities.
PENSCO Trust Company is headquartered in Portsmouth, New Hampshire. The parent company, PENSCO, Inc., is located in San Francisco, California. Currently, PENSCO, Inc. holds more than $3.0 billion in client assets under administration. For more information, please visit http://www.penscotrust.com.
###