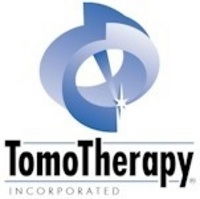 Using different imaging protocols, (the Hi·Art system's) daily megavoltage CT imaging allows us to assess patterns of systematic and random deviations in head and neck cancer patients, and allow the repositioning of the patients before treatment
MADISON, Wis. (PRWEB) September 18, 2008
Prof. Grègoire, radiation oncologist, UCL St-Luc University Hospital, Belgium, spoke on the use of TomoTherapy for adaptive planning in head and neck cancer treatments.
"Using different imaging protocols, (the Hi·Art system's) daily megavoltage CT imaging allows us to assess patterns of systematic and random deviations in head and neck cancer patients, and allow the repositioning of the patients before treatment," said Prof. Grègoire. "Ultimately it should allow recalculation and adaptation of the dose distribution that should be delivered to fulfill the plan constraints."
Prof. Dr. med. Klaus Herfarth, vice chairman, department of Radiation Oncology, University Clinic Heidelberg, Germany, discussed how TomoTherapy technology broadens radiation therapy's reach for large and complex cancer cases: "The TomoTherapy Hi·Art system extends and improves the oncological treatment range. We at Heidelberg are excited to continue exploring the clinical possibilities with TomoTherapy."
Prof. Marc-Andre Mahé, M.D, Ph.D., chief radiation oncologist, Centre René Gauducheau, Nantes, France, presented on his center's overall clinical experience with the Hi·Art system, stating, "We have evaluated TomoTherapy with comparative treatments for large and complex volumes and found dosimetric benefit for patients in these cases. We are investigating improvements in outcomes for these patients."
Prof. Dr. Dirk Verellen, chief medical physicist, the Oncologic Center at Universitair Ziekenhuis Brussel, Brussels, Belgium, discussed his research experience with TomoDirect™, a new discrete-angle delivery mode for the Hi·Art system introduced at ESTRO.
According to Prof. Dr. Verellen, "TomoDirect shows great potential for delivering efficient breast treatments and extending the clinical efficiency of the TomoTherapy Hi·Art system. TomoDirect also significantly reduces planning time for these treatments and, in this mode, we expect beam-on time for simple cases to be equivalent to that of conventional linear accelerators."
TomoDirect will be introduced to the United States radiation oncology community at the American Society for Therapeutic Radiology and Oncology (ASTRO) annual meeting, held Sept. 21-25, 2008 in Boston, Mass.
Said Fred Robertson, M.D., CEO of TomoTherapy: "The ESTRO introduction of TomoDirect was a great success. We believe that the many customers who took time to learn about this groundbreaking technology left with a better understanding of TomoTherapy's distinct technological edge in meeting more radiotherapy needs, today and for years to come. We look forward to repeating this success at ASTRO."
About TomoTherapy Incorporated
TomoTherapy Incorporated has developed, markets and sells the TomoTherapy® Hi·Art® treatment system, an advanced radiation therapy system for the treatment of a wide variety of cancers. The Hi·Art treatment system combines integrated CT imaging with conformal radiation therapy to deliver sophisticated radiation treatments with speed and precision while reducing radiation exposure to surrounding healthy tissue. The company's stock is traded on the NASDAQ Global Select Market under the symbol TOMO. To learn more about TomoTherapy, please visit TomoTherapy.com.
Forward-Looking Statements
Statements in this release regarding future products, events, expectations and other similar matters, including but not limited to statements using the terms "will", "can", "is expected to", or "should" constitute forward-looking statements within the meaning of the Private Securities Litigation Reform Act of 1995. Such forward-looking statements contained in this press release are subject to risks and uncertainties that could cause actual results to differ materially from those anticipated, including but not limited to factors such as our ability to gain customer acceptance, ability to complete development in a timely manner, ability to protect intellectual property, risks of interruption due to events beyond the company's control, and the other risks listed from time to time in TomoTherapy's filings with the U.S. Securities and Exchange Commission, which by this reference are incorporated herein. These forward-looking statements represent TomoTherapy's judgments as of the date of this press release. TomoTherapy assumes no obligation to update or revise the forward-looking statements in this release because of new information, future events or otherwise.
©2008 TomoTherapy Incorporated. All rights reserved. TomoTherapy, TomoDirect, the TomoTherapy logo and Hi·Art are among trademarks, service marks or registered trademarks of TomoTherapy Incorporated.