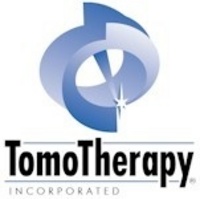 The attendees benefited from a strong exchange of thoughts, ideas and the latest successes in the fight against cancer.
MADISON, Wis. (PRWEB) May 21, 2008
"The EMEA User Symposium was a great opportunity to exchange experience and the latest research using helical IMRT (intensity-modulated radiation therapy)," said Van Dam, who will oversee TomoTherapy's continued growth in Europe. "The attendees benefited from a strong exchange of thoughts, ideas and the latest successes in the fight against cancer."
In Prof. Dr. Herfarth's opening remarks for the symposium, he said: "The University of Heidelberg has used the Hi∙Art system for the last two years. In that time, we have treated nearly 400 patients, many of whom traveled across the entire country to receive a therapy not available in the hospitals next to their home. TomoTherapy has widened and improved the already broad spectrum of radiation treatment techniques in Heidelberg and it will continue to do so in more places around the world."
The symposium was presented in partnership with Istanbul's Italian Hospital, the first center in Turkey to treat cancer patients using the TomoTherapy Hi∙Art system.
Professor Ahmet Öber, Chief of the Radiotherapy Department at the Italian Hospital, welcomed the crowd and discussed why his center chose the TomoTherapy Hi·Art treatment system: "We considered conventional linac alternatives, but they just are not designed for IMRT. Why should we buy old technology and upgrade it? TomoTherapy is designed for IMRT and IGRT, and this is the best choice for our patients. We are excited to bring this technology to patients in Turkey."
Presentations by other European users focused on the range and versatility of the Hi·Art treatment system. Users discussed TomoTherapy treatment advantages as compared to 3D conformal radiation therapy and conventional IMRT for prostate, head and neck and pediatric cases. A dedicated session also explored how accurately and efficiently the Hi·Art treatment system uses imaging and motion management in both lung and breast cancer cases.
"CT (computed tomography) is the basis of radiation therapy planning and the tool that is needed to go from virtual assessment of treatment volumes to reality," said Dr. Heinrich Schüller, M.D., University Clinic, Bonn, Germany. "CT scanning immediately before the point of treatment is the best way to predict accurately where the dose will be delivered. We can effectively see what we treat. Furthermore, helical TomoTherapy is the only treatment machine that produces CT images comparable to diagnostic imaging, which allows for quantitative analysis of a patient's treatment."
Another highlight of the event included a treatment planning workshop which taught users optimal techniques for target coverage and organ sparing while minimizing treatment beam-on time to speed throughput.
"TomoTherapy is a completely new concept in radiotherapy. It represents a paradigm shift that is a significant improvement over conventional platforms and techniques," said Beth Klein, TomoTherapy's Vice President of Global Sales. "We believe that partnering with our customers will help us leverage the power of our technology as we work together to improve the future of cancer care. Facilitating educational opportunities is one way we can do this, and the hiring of key personnel like Jef Van Dam is another. Jef is a proven commercial leader in high growth global healthcare markets. He will help identify more market opportunity, capture the voice of our customers and drive solutions that are tailored to the needs of their local markets."
Jef Van Dam joins TomoTherapy from GE Lunar, where he held several European and internationally-focused senior management roles. Prior to joining GE, he held positions in sales, marketing and product development in the pharmaceutical and medical device industry. Before moving to the industry, Van Dam held research and teaching assignments at the Catholic University of Leuven, Belgium, where he earned his Ph.D. in toxicology and graduated as industrial pharmacist.
About TomoTherapy Incorporated
TomoTherapy Incorporated has developed, markets and sells the TomoTherapy® Hi·Art® treatment system, an advanced radiation therapy system for the treatment of a wide variety of cancers. The Hi·Art treatment system combines integrated CT imaging with conformal radiation therapy to deliver sophisticated radiation treatments with speed and precision while reducing radiation exposure to surrounding healthy tissue. The company's stock is traded on the NASDAQ Global Select Market under the symbol TOMO. To learn more about TomoTherapy, please visit TomoTherapy.com.
©2008 TomoTherapy Incorporated. All rights reserved. TomoTherapy, the TomoTherapy logo and Hi·Art are among trademarks, service marks or registered trademarks of TomoTherapy Incorporated.