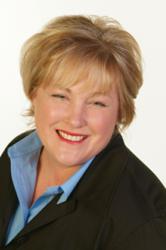 Investors strayed from common sense and gambled on a rapid increase in equity in the property. What today's real estate market has done is forced investors to return to the basics. An investment has to make economic sense, and provide income today.
Duluth, Georgia (PRWEB) December 03, 2012
As an experienced Realtor® working with Investors from many countries, People ask Tonia Mann, "What happened in the United States during the market meltdown? How did so many investors get into a real estate market that crashed?"
While there were many factors that contributed to the huge boom and subsequent bust in the U.S. real estate market, Tonia points out, "you can boil it all down to one thing – Value. When there is true value, the investment makes sense on its face. The income and expenses result in a net positive income, or return on your cash investment". Future appreciation is another, undefined factor but it should never be the only factor considered in your real estate investment. Unfortunately, in the aftermath of the meltdown, it became painfully obvious that too many investors sought only the future return from rapid appreciation because values were seemingly rising overnight. Investors strayed from common sense and gambled on a rapid increase in equity in the property. What today's real estate market has done is forced investors to return to the basics. An investment has to make economic sense, and provide income today. Tomorrow's gain is a bonus.
The recently formed Real Estate Dynamics, LLC (RED), came into being as an assemblage of the best elements of the former entity known as Tonia Mann and Associates. RED is actively working with domestic and foreign national investors from several countries. RED and its professional partners in the banking, legal, and property management markets provide a peace of mind and a turnkey investment experience to cautious investors outside the United States. Investor caution is well placed because of bad experiences with so-called "investments groups". These less than scrupulous groups have targeted investors outside of the country to unload properties that they could not sell domestically. One investor that has now shifted his business to working with RED recently said; "Once Tonia showed me how to use the tools available, and I did the proper analysis on the properties that I purchased I before, I realized there was no upside for me. Literally all the value had been taken out of the property by the big investment buying group that sold it to me – I was upside-down". Unfortunately, the Real Estate Dynamics team receives many calls each month from people who purchased property at a price that was over market value, asking how they can sell the property. Tonia Mann simply has to advise them that they can't sell it in today's market and break even. Usually these investors have purchased in really tough areas of town that are marketable only to a substandard tenant. "There is simply not a happy ending" Mann states. "This negatively affects the image of all of us that are committed to doing solid professional work for our investor clients".
Tonia says, "We have become involved with investors desiring to purchase new construction. This seems counterintuitive to people who know there are lots of foreclosures still on the market. What is difficult to understand from a distance is that the good markets – the value markets – started recovering two years ago and are already seeing modest appreciation. Investors are able to take advantage of the subdivision lots that are still at a depressed price, can build with our builder and end up with solid equity in their properties. Investors, particularly those outside the U.S., prefer these new properties due to their low maintenance and desirability in the market. Some are building for resale. They have us market the home to a first time homebuyer, or they keep it in their portfolio and rent it out."
Tonia shares, "Recently, when my daughter and Operations Manager, Cassidy married I looked around the room of guests, I realized that many people who began as our real estate clients are now close friends. We are fortunate to do what we are passionate about. It is rewarding to provide services that create wealth for people in an ethical and transparent way.
Real Estate Dynamics, LLC is a family owned company that caters to that investor that wants to cut out the middle man out in their real estate investment. Their investors obtain the property directly with RED's professionals and also gain access to their entire network of seasoned professionals including real estate agents, legal professionals, banking and mortgage contacts, property inspectors, general contractors, and property management firms. The family members include Tonia R. Mann-Cavin, Don Cavin, Cassidy Bates Dierdorf , Cynthia Clark and Charles Mann with Edifice Inspections. With several decades of accumulated skill, insight and experience working the Atlanta market, and well over a thousand individual transactions, the Real Estate Dynamics team provides that hard-to-find professional strength and breadth of knowledge that is so critical to international investors. RED represents clients that purchase 100 or more single family homes as well as those who purchase just two.
ABOUT:
Real Estate Dynamics, LLC, agents work with the Georgia brokerage, Keller Williams Realty, Atlanta Partners. Based in Duluth, Gwinnett County, Georgia, located in the northeast Metro Atlanta area, Real Estate Dynamics, LLC has substantial experience in residential and commercial investment properties for local and foreign investors. RED also works with traditional residential real estate owner-occupant buyers and sellers, as well as bringing experience in over a hundred residential short sales listings and buyers. Contact Real Estate Dynamics LLC at 1960 Satellite Boulevard, One Sugarloaf Centre, Suite 1100, Duluth, Gwinnett County, Georgia 30097. Email: ToniaMann@ToniaMann.com 678-268-3300.