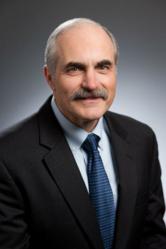 "As one of its first employees, Tony's influence on the success and spirit of the Casey Foundation is immeasurable."
Baltimore, MD (PRWEB) June 10, 2011
Tony Cipollone, vice president of Civic Sites and Initiatives for the Annie E. Casey Foundation has been named the first president and chief executive officer of the John T. Gorman Foundation, with offices in Portland, Maine. The Gorman Foundation, established by "Tom" Gorman, a grandson of the founder of the L.L. Bean Company, is focused on supporting disadvantaged and underserved populations in Maine and helping those suffering from cancer and mental illness. Cipollone will assume his new position effective August 1. A national search will be conducted for Cipollone's successor.
"While his departure is a profound loss for the Foundation, it is a tremendous opportunity for Tony to build upon his Casey experiences to craft a vision for programs and strategies that will support vulnerable children and families in Maine," said Patrick T. McCarthy, president and chief executive officer of the Casey Foundation. "As one of its first employees, Tony's influence on the success and spirit of the Casey Foundation is immeasurable. He leaves an impressive legacy of contributions to the breadth of the Foundation's work."
Over the course of his 20-year career at Casey, Cipollone has provided leadership for grantmaking strategies in education, championed Casey's approach to evaluation and policy research, and worked for more than a decade to enhance the impact of the KIDS COUNT initiative and state-level policy network. In recent years, Tony has led the teams implementing education, workforce, and neighborhood transformation strategies in the Baltimore and Atlanta Civic Sites. Because of the strong foundation he has established for this work, Casey remains strongly committed to the Civic Sites and investing in place-based strategies.
"It has truly been an honor to work at the Annie E. Casey Foundation," said Cipollone. "The last two decades have allowed me to work with public systems, nonprofit agencies, private enterprise, and other foundations to develop and advocate for effective solutions that help disadvantaged kids. I look forward to building upon these experiences to advance the priorities and mission of the Gorman Foundation across the state of Maine."
The Annie E. Casey Foundation is a private charitable organization, whose primary mission is to foster public policies, human-service reforms, and community supports that more effectively meet the needs of today's vulnerable children and families. Based in Baltimore, the Casey Foundation was established in 1948 by Jim Casey, one of the founders of UPS, and his siblings, who named the Foundation in honor of their mother. For more information, visit http://www.aecf.org.
###