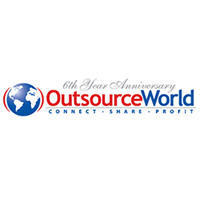 I am excited to have the opportunity to meet with senior IT and data center professionals to talk about the critical issues facing our industry today
Scottsdale AZ (PRWEB) October 17, 2007
Tony Wanger, Managing Director of i/o Data Centers, will address a worldwide audience on October 24th, 2007 at the Sixth Edition of OutsourceWorld-New York. The panel, entitled 'The Rise of Infrastructure Outsourcing' will address critical data center outsourcing questions facing enterprise companies today including:
What happens when applications, servers, call centers and data centers are managed remotely through outsourcing?
What benefits can you reasonably expect from outsourcing and having your services managed remotely?
What are some of the challenges managing an outsourced relationship?
How do you decide whether outsourcing or offshoring are right for your organization?
What are some of the lessons learned from companies that have already made the decision to outsource and vendors who provide remote services?
The panelists in this session will provide insight on managing your services remotely.
The panel will be moderated by: Fred Mapp, CEO of Quality Service Solutions, and former CIO of AMD.
"I am excited to have the opportunity to meet with senior IT and data center professionals to talk about the critical issues facing our industry today," said Tony Wanger, of i/o Data Centers. "Data Center outsourcing has never been more important to consider when managing large complex data warehouses, applications and networks. With data center space increasing in both cost and complexity, alternatives are important to consider. We will tackle the most pressing issues facing data center managers and leave them with tangible solutions to help them be more effective in their positions."
About OutsourceWorld NY
OutsourceWorld is the premier pure play business trade platform focused on executives who have a need to outsource business services. OutsourceWorld's primary purpose is to enable commerce between buyers and sellers across diverse geographies. The two day conference program comprised of practitioner and service-provider industry leaders, addresses industry-standards, leading edge best practices and future sourcing trends. The conference is complemented by a large and diverse exhibition with over 100 service providers from all over the world. OutsourceWorld NY is quickly becoming the premier event in the sourcing industry. Learn more about OutsourceWorld NY
About i/o Data Centers
i/o Data Centers is a completely integrated data center services firm that designs, builds and operates world class raised-floor data centers including data center space, conditioned uninterruptible power, network neutral telecommunications access, and internet bandwidth to global standards with a single point of accountability.
i/o Data Centers, based in Scottsdale, Arizona, delivers high performance data center and colocation services to enterprises of all sizes. Visit i/o Data Centers to learn more about dedicated data center suites, cages and cabinets on the web at iodatacenters.com.
###