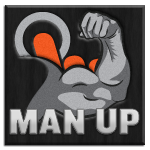 It says a lot about a company that will go to the effort and expense of discontinuing a tool for the sake of their customers
Grand Rapids, MI (PRWEB) August 03, 2012
ToolSelect gave out its first Man Up Award, honoring Cadex for the integrity shown by discontinuing a 16-gauge brad nailer that did not live up to Cadex's high standards. The tool's shortcomings were brought to light by ToolSelect tool tester Nate Horton, and confirmed by Cadex.
Horton was unable to get the tool to consistently set nails that should've been well within the tool's capabilities. After speaking with Cadex tech support, Cadex determined the tool must be defective and sent Horton a replacement the next day. However, the problems persisted.
Upon hearing of Horton's results, Cadex investigated why he was unable to sink nails with a tool that tested so well in the lab. It turned out, that was the problem. The lab-type setting involves tools being placed on wood and carefully firing from perfect angles.
"Many times the factory or distributors will test tools in house under ideal conditions and think they have a great tool, but once it gets used in the field under real-life conditions, issues show up that may have been overlooked," said Jamie Sikorski with Cadex. "This was certainly the case for us on one of our models and it led us to the decision to discontinue the tool."
The Man Up Award was created for situations exactly like this. ToolSelect knows not every tool is going to be a winner, and when a manufacturer steps up and admits it, as Cadex did in this case, that company deserves to be recognized for its integrity and commitment to excellence.
"We're very happy to receive the Man Up Award," said Sikorski. "We're pleased with the ratings our tools have been getting from the ToolSelect testers, and it's great the testers are real craftsmen working in the field. We at Cadex feel ToolSelect's unbiased, professional tool testing is a great service to contractors, craftsmen and homeowners."
Cadex has plans to develop a new 16-gauge brad nailer that will perform at the high level they expect from all their power tools.
"It says a lot about a company that will go to the effort and expense of discontinuing a tool for the sake of their customers," said Tom Klein, vice president of marketing and merchandising with ToolSelect. "We're glad to give Cadex the first ever Man Up Award and look forward to their new and improved brad nailer in the near future."
About ToolSelect
ToolSelect is an unbiased community powered by its members that covers all aspects, types and brands of tools, but does not actually sell any tools. ToolSelect's members include everyone from experienced tradesmen to complete novices. Users trade tips, compare notes, debate their favorite tools and work together to help each other make intelligent purchasing decisions.
Like ToolSelect on Facebook (ToolSelect)
Subscribe to ToolSelect on YouTube (toolselecttv)
Follow ToolSelect on Twitter (toolselectmedia)