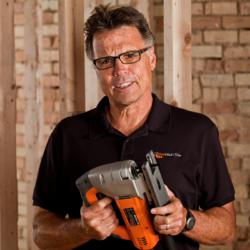 Our audience is twice as likely to consider themselves total do-it-yourselfers. ToolSelect's videos offer great insight to help people select the best tool for their project
Grand Rapids, MI (PRWEB) April 25, 2012
Tool reviews from ToolSelect are joining The Money Pit, the nation's largest syndicated radio call-in show dedicated to sharing do-it-yourself tips and tricks. The partnership with ToolSelect will give The Money Pit's listeners and fans easy access to ToolSelect's unbiased video tool reviews, as well as increase exposure for ToolSelect.
"Our audience is twice as likely to consider themselves total do-it-yourselfers," says Tom Kraeutler, co-host of The Money Pit. "ToolSelect's videos offer great insight to help people select the best tool for their project."
The Money Pit's website serves as home base for Money Pit fans who listen on over 300 radio stations across the country and turn to the expert hosts for tips and inspiration. With thousands of pages of no-nonsense advice for homeowners and do-it-yourselfers, ToolSelect's video tool reviews will be a valuable asset to The Money Pit's fans and visitors.
"We're thrilled to partner with The Money Pit," says Gerry Barnaby, director of excitement with ToolSelect. "Our video reviews are meant to give people honest insights into power tools from the mouths of people who actually use them. That fits right in with what The Money Pit is all about. We anticipate our videos being a huge addition to The Money Pit, and also expect to see a lot of their fans join and add value to the ToolSelect community."
ToolSelect is an unbiased community powered by its members that covers all aspects, types and brands of power tools, but does not actually sell any tools. ToolSelect's members include everyone from experienced tradesmen to complete novices. Users trade tips, compare notes, debate their favorite tools and work together to help each other make intelligent purchasing decisions.
Like ToolSelect on Facebook (ToolSelect)
Subscribe to ToolSelect on YouTube (toolselecttv)
Follow ToolSelect on Twitter (toolselectmedia)