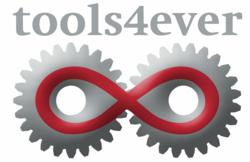 Lynbrook, NY (PRWEB) January 17, 2013
Tools4ever, the market leader in Identity and Access Management solutions, is pleased to announce that during the previous quarter several healthcare facilities have chosen to implement UMRA to easily and securely manage user accounts while also meeting HIPPA, and other required standards. These healthcare facilities include larger hospitals, senior living centers, and community health organizations across the United States.
Some of the healthcare facilities selecting Tools4ever User Management Resource Administrator (UMRA) include: New York Presbyterian, Lowell General Hospital, and South Jersey Healthcare.
Healthcare organizations across the US have chosen User Management Resource Administrator because of its ability to streamline their account management through auto provisioning, role based access control, and self-service & workflow management. UMRA allows healthcare organizations to easily provision and de-provision accounts, make account changes and assign access controls, while ensuring compliance with all healthcare standards.
UMRA can also be paired with other software modules, such as E-SSOM, for added benefits in the healthcare industry such as Fast User Switching and Follow Me. These allow users to quickly switch accounts on a workstation, or easily take there session to another workstation. This is ideal for care providers who share one PC amongst multiple users or who need to log-in at a number of locations.
Read more about UMRA: http://www.tools4ever.com/software/user-management-resource-administrator/
About Tools4ever
Tools4ever distinguishes itself with a no-nonsense approach and a low Total Cost of Ownership. In contrast to comparable Identity & Access Management solutions, Tools4ever implements a complete solution in several weeks rather than months or years. Because of this approach, Tools4ever is the undisputed Identity & Access Management market leader, with more than one million user accounts managed on a daily basis.
Tools4ever supplies a variety of software products and integrated consultancy services involving Identity Management, such as User Provisioning, RBAC, Password Management, SSO and Access Management. For more information, please visit http://www.tools4ever.com.
For additional information please contact:
Tools4ever New York
Dean Wiech
Phone: 1-866-482-4414
d.wiech(at)tools4ever(dot)com
Tools4ever Seattle
Tom Mowatt
Phone: 1-888-770-4242
t.mowatt(at)tools4ever(dot)com