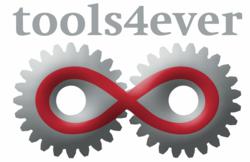 Lynbrook, NY (PRWEB) April 02, 2012
Tools4ever the market leader in Identity and Access Management solutions, is pleased to announce that Lifestyle Hearing has implemented Tools4ever's User Management Resource Administrator (UMRA). Lifestyle Hearing is a network of independently owned hearing care clinics with over 70 locations throughout Canada. As the company grew from just 2 employees to over 130, the need grew for a solution that would assist with creating accounts and defining access controls.
The companies IT director Franco Butera, knew just how to solve these problems due to his previous positive experiences with Tools4ver's User Management Resource Administrator (UMRA) at companies such as a large telecommunications company in Canada and a higher education institute in Bermuda.
With a three phased approach Tools4ever was able to quickly implement UMRA and get account management up and running at Lifestyle Hearing. "The Project never slipped away, and was completely controlled. I was juggling many complex projects at the time, and Tools4ever's UMRA was by far the easiest to work on." With UMRA the account creation process is completely eliminated from IT and is now handled entirely through the human resources department. The process of creating an account for a new employee previous took days, but now employees can have their accounts created the same day they are requested.
With UMRA in place, Lifestyle Hearing has saved countless hours of work for their IT staff. "If you multiply the amount of time it took for IT to create an account by the number of accounts that we need created and edited, the savings is substantial."
Dean Wiech, Managing Director for Tools4ever, Inc., commented "We are very pleased to deliver a cost effective solution for Lifestyle Hearing on time within budget. Implementing similar solutions for Franco at three different organizations speaks volumes about his trust in our organization and our products."
For more information about UMRA please visit: http://www.tools4ever.com/products/user-management-resource-administrator/today/
Read the complete case study at: http://www.tools4ever.com/company/customers/lifestyle-hearing/
------------------------------------------------------------------------------------------------------------------------------------------
About Lifestyle Hearing
Our Lifestyle Hearing Network Members are highly educated professionals focused on patient care with a strong devotion for their communities. Since they live and work in the various towns and cities they serve, LifestyleHearing Network Members understand your unique needs. They provide a wide range of services, including tests, diagnostics, fittings, counselling, and access to the most advanced technology to improve your quality of life.
About Tools4ever
Tools4ever distinguishes itself with a no-nonsense approach and a low Total Cost of Ownership. In contrast to comparable Identity & Access Management solutions, Tools4ever implements a complete solution in several days rather than weeks or months. Because of this approach, Tools4ever is the undisputed Identity & Access Management market leader, with more than one million user accounts managed on a daily basis.
Tools4ever supplies a variety of software products and integrated consultancy services involving Identity Management, such as User Provisioning, RBAC, Password Management, SSO and Access Management. For more information, please visit http://www.tools4ever.com.
For additional information, please contact:
Tools4ever New York
Dean Wiech
866-482-4414
press(at)tools4ever(dot)com