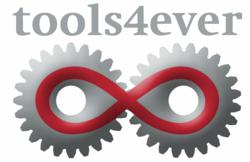 Lynbrook, NY (PRWEB) January 24, 2013
Tools4ever, the market leader in Identity and Access Management solutions, is pleased to announce that this previous quarter more several business throughout the United States implemented UMRA to improve efficiency and security of their account lifecycle by automating their user account management. These businesses range in backgrounds including waste disposal, restaurant chains, recycling, and retail.
Some of the companies selecting the Tools4ever's User Management Resource Administrator include GAF Materials, Valley Proteins, Clean Harbors and Golden Corral.
UMRA has assisted these companies by automating their account management, allowing them to easily create, update and remove accounts, while also meeting necessary business audit standards. With UMRA they are able to improve service levels, increase employee productivity, and enhance security while also saving time and money.
UMRA also offers additional benefits such as Role Based Access Control (RBAC) and Helpdesk Delegation. RBAC allows for consistency and control when issuing access rights to applications, shares, distribution lists and roles within applications. In addition, Helpdesk Delegation allows for the assignment of the role of managing user accounts with electronic forms to non-technical workers without elevating network access rights.
Learn More About UMRA: http://www.tools4ever.com/software/user-management-resource-administrator/
--------------------------------------------------------------------------------------------------------------------------------------------
About Tools4ever
Tools4ever distinguishes itself with a no-nonsense approach and a low Total Cost of Ownership. In contrast to comparable Identity & Access Management solutions, Tools4ever implements a complete solution in several weeks rather than months or years. Because of this approach, Tools4ever is the undisputed Identity & Access Management market leader, with more than one million user accounts managed on a daily basis.
Tools4ever supplies a variety of software products and integrated consultancy services involving Identity Management, such as User Provisioning, RBAC, Password Management, SSO and Access Management. For more information, please visit http://www.tools4ever.com.
For additional information please contact:
Tools4ever New York
Dean Wiech
Phone: 1-866-482-4414
d.wiech(at)tools4ever.com
Tools4ever Seattle
Tom Mowatt
Phone: 1-888-770-4242
t.mowatt(at)tools4ever.com