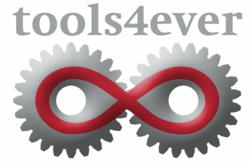 "Our partnership with Skyward will allow us to provide cost effective and quick-to-implement solutions for their customers," James Byerly, Enterprise Account Executive for Education
Seattle, Washington (PRWEB) April 19, 2012
Tools4ever, the market leader in Identity and Access Management solutions, is pleased to announce that they are now a formal business partner of Skyward, Inc, vendor of School Administration Software. Tools4ever is eligible for this partnership because they have the ability to connect Skyward with its User Management Resource Administrator (UMRA). Skyward is a platform used by many school districts as a student information system and other school business software needs. This connection will allow school districts to automate and streamline their identity management, which will reduce the time and resources the IT department uses dealing with account management issues.
The UMRA Skyward connector will allow school districts to eliminate manual inputs of data into their Active Directory and will instead automatically manage the lifecycle of the user accounts across the enterprise within AD and even in different platforms. The connection is also being utilized to synchronize student and staff data with cloud based systems such as Google Apps and Office 365.
The Skyward connection has currently been implemented by over 35 school districts including Lewisville Independent School District. With the UMRA Skyward connection Lewisville no longer has to manually make changes to student accounts. UMRA automatically looks into the student information system to determine where in the Active Directory accounts need to be created, modified or deleted.
In reference to the new connector, James Byerly, Enterprise Account Executive for Education stated, "Our partnership with Skyward will allow us to provide cost effective and quick-to-implement solutions for their customers. We look forward to a mutually beneficial partnership for many years to come."
Additionally, Tools4ever offers numerous other SIS connectors that work with UMRA. These include: Power School, Jenzabar, Smartschool, Banner, JPAMS and many more.
Read the entire Lewisville Independent School District case study:
To learn more about UMRA and other connector please visit: Tools4ever Connectors
About Skyward
Skyward is a leading provider of K-12 school administrative software that surpasses districts' needs in state reporting, improves operational capabilities, and opens communication between schools and families.
Today, you can find Skyward's School Management System™ in more than 1,500 school districts worldwide, ranging from districts with as few as 50 students to state configurations supporting more than 800,000 students.
Founded in 1980, Skyward serves school districts with its integrated student, finance and human resources suite of products and is proudly made and supported in the U.S.A. http://www.skyward.com
About Tools4ever
Tools4ever distinguishes itself with a no-nonsense approach and a low Total Cost of Ownership. In contrast to comparable Identity & Access Management solutions, Tools4ever implements a complete solution in several days rather than weeks or months. Because of this approach, Tools4ever is the undisputed Identity & Access Management market leader, with more than one million user accounts managed on a daily basis.
Tools4ever supplies a variety of software products and integrated consultancy services involving Identity Management, such as User Provisioning, RBAC, Password Management, SSO and Access Management. For more information, please visit http://www.tools4ever.com.
For more information contact:
(888) 770-4242
nwsales(at)tools4ever(dot)com