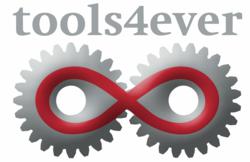 Lynbrook, NY (PRWEB) February 27, 2013
Tools4ever, the market leader in Identity and Access Management solutions (IAM/IdM), is pleased to announce that South Jersey Healthcare (SJH) has implemented Tools4ever's User Management Resource Administrator (UMRA). SJH is a non-profit healthcare organization consisting of three major hospitals and over 60 outpatient care locations. UMRA was implemented to assist with standardizing account creation and management for the more than 6,000 employees, as well as providing the correct access rights.
Before UMRA, SJH employees were entering account data using their own conventions, which often led to error and confusion. Tools4ever's UMRA was able to easily provide customizable electronic forms for account creation while not giving the employees in charge of this task elevated rights. Instead of free form data entry, the electronic templates have drop down menus with department names, radio buttons with locations and addresses built in as well as mandatory fields required in order to create the account.
Andrew Gahm, Systems and Security Engineer at South Jersey Healthcare said "UMRA has helped clean up AD to make it more consistent and useful for our entire organization." South Jersey Healthcare now knows that all their account information is correct and no longer needs to focus time on cleaning up messes from accounts that were not created correctly.
Tools4ever has considerable knowledge and experience in automating user account management processes within healthcare institutions. Tools4ever has carried out thousands of implementations for healthcare institutions, such as South County Hospital, CentraState Healthcare System, and Providence Hospital.
For more information about UMRA please visit: http://www.tools4ever.com/software/user-management-resource-administrator/
Read the complete case study at: http://www.tools4ever.com/industries/healthcare/references/south-jersey-healthcare/
------------------------------------------------------------------------------------------------------------------------------------------
About South Jersey Healthcare
South Jersey Healthcare (SJH) is a charitable nonprofit healthcare organization that has served the citizens of Southern New Jersey for more than 18 years, but traces its roots to 1899 when the original Bridgeton Hospital opened its doors. Our staff and physicians work together to provide hospital services, community health centers, home health services, and specialty services, which serve the medical and health care needs of our community.
About Tools4ever
Tools4ever distinguishes itself with a no-nonsense approach and a low Total Cost of Ownership. In contrast to comparable Identity & Access Management solutions, Tools4ever implements a complete solution in several weeks rather than months or years. Because of this approach, Tools4ever is the undisputed Identity & Access Management market leader, with more than one million user accounts managed on a daily basis.
Tools4ever supplies a variety of software products and integrated consultancy services involving Identity Management, such as User Provisioning, RBAC, Password Management, SSO and Access Management. For more information, please visit http://www.tools4ever.com.
For additional information please contact:
Tools4ever New York
Dean Wiech
Phone: 1-866-482-4414
d.wiech(at)tools4ever(dot)com
Tools4ever Seattle
Tom Mowatt
Phone: 1-888-770-4242
t.mowatt(at)tools4ever(dot)com