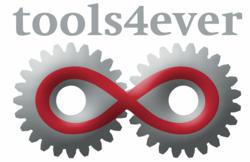 "Through UMRA's scripting interface, we are able to securely drive password management down to the school level, giving our teachers the tools they need to get students back online."- Derry Lyons, Director of IT Services at South Kitsap School District
Seattle, WA (PRWEB) November 08, 2012
Tools4ever, the market leader in Identity and Access Management solutions, is pleased to announce that South Kitsap School District has implemented User Management Resource Administrator (UMRA). South Kitsap is a K-12 district located in Port Orchard, Washington. It currently encompasses a comprehensive grade 10 though12 high school, 10 elementary schools, 3 junior highs, and 2 alternative schools and serves over 9,500 students with 1,200 employees. The district decided to implement UMRA to improve efficiency and have the ability to easily work with new technology, such as Dropbox.
Prior to utilizing UMRA, South Kitsap had an in house solution in place, which they had outgrown due to its inability to complete tasks such as defining instructional folders. They also needed a way to make their account management more efficient and less time consuming. Now, with UMRA in place, the HR department simply enters a student or employee into the system, and UMRA creates an exchange email account, home directory and adds them to the appropriate security group within a day, with minimal human intervention. UMRA was also customized to manage accounts in Dropbox so that students could safety and easily submit assignments and help with password management for teachers.
Derry Lyons, Director of IT Services at South Kitsap School District said,
"Through UMRA's scripting interface, we are able to securely drive password management down to the school level, giving our teachers the tools they need to get students back online."
For more information about UMRA please visit: http://www.tools4ever.com/products/user-management-resource-administrator/
Read the complete case study at: http://www.tools4ever.com/industries/education/references/south-kitsap/
About South Kitsap School District
The students, staff, parents and community of South Kitsap all play a vital role in our district's success as a center of learning. In order to nurture growth, inspire achievement and build community we will: value and develop the gifts, talents and abilities of all our students through a caring and devoted partnership with our community; foster a dynamic, responsive and nurturing learning environment that empowers our students to achieve their full potential through academic success, productive citizenship and personal responsibility; focus on student learning by embracing diversity, encouraging creativity and real-world experience, and ensuring mutual respect and equal opportunities; graduate highly skilled, motivated students who will thrive and contribute to the world community; and hold ourselves accountable to our community to establish and maintain a tradition of excellence that is evident in the success of our students.
About Tools4ever
Tools4ever distinguishes itself with a no-nonsense approach and a low Total Cost of Ownership. In contrast to comparable Identity & Access Management solutions, Tools4ever implements a complete solution in several days rather than weeks or months. Because of this approach, Tools4ever is the undisputed Identity & Access Management market leader, with currently over 5 million managed users.
Tools4ever supplies a variety of software products and integrated consultancy services involving Identity Management, such as User Provisioning, RBAC, Password Management, SSO and Access Management. For more information, please visit http://www.tools4ever.com.