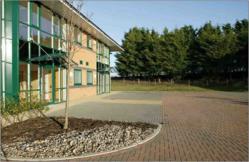 Identity and Access Management solutions are becoming ever more crucial to organisations and corporations all over the globe
Gloucester, UK (PRWEB) September 14, 2011
Tools4ever, a market leader in Identity and Access Management solutions, is embarking on a new phase of expansion of its UK Headquarters. The increasing importance of Identity and Access Management technology to corporations throughout the country for security, compliance and efficiency has meant the company is going from strength to strength. In order to adapt to the increasing demand for its solutions Tools4ever, Ltd has recently increased its workforce, and as such will be moving to new offices to incorporate this change.
The company, currently based in Gloucester, will be moving only a short distance to the town of Tewkesbury in Gloucestershire. They will be in good company as this location is home to global technology giants such as L3 and G4S.
Robert Doswell, Managing Director of Tools4ever, Ltd, had this to say about the new phase the company is entering into: 'I'm very pleased that we are continuing to grow in this increasingly dynamic sector. Identity and Access Management solutions are becoming ever more crucial to organisations and corporations all over the globe, and we will continue to innovate in order to not only meet, but exceed their needs." From Thursday 15th September Tools4ever, Ltd will based at the following address:
Tools4ever
Unit 14 Miller Court
Severn Drive
Tewkesbury
GL20 8DN
About Tools4ever
Tools4ever distinguishes itself with a no-nonsense approach and a low Total Cost of Ownership. In contrast to comparable Identity & Access Management solutions, Tools4ever provides a complete solution in several days rather than weeks or months. Partly thanks to this approach, Tools4ever is the undisputed Identity & Access Management market leader, with more than one million managed user accounts.
Tools4ever supplies a variety of software products and integrated consultancy services involving Identity Management, such as User Provisioning, RBAC, Password Management, SSO and Access Management. For more information, please visit http://www.tools4ever.com.
###