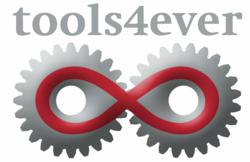 "The Tools4ever professional services we received were outstanding. They were able to create the processes we needed in a short amount of time, and have it up and running in half a day." Jay Maddox, LAN Engineer, Springs Global
Lynbrook, NY (PRWEB) September 06, 2011
Tools4ever the market leader in Identity and Access Management solutions, is pleased to announce that Springs Global has implemented User Management Resource Administrator (UMRA). Springs Global is the largest vertically integrated textile and home furnishings company with over 2,000 employees at their United States headquarters. Springs Global uses UMRA to provide help desk administrators the ability to perform certain active directory tasks without giving them elevated rights, and synchronize their user information from their HR system, into Active Directory.
With Tools4ever's UMRA, Springs Global can easily perform both of these tasks. The system is now set up to synchronize their HR system into Active Directory each evening using the UMRA automation module. Delegation was also made more efficient and secure with UMRA. Springs Global can now easily provide the ability for people who work at the help desk to make changes in Active Directory with UMRA's forms and delegation.
Jay Maddox LAN Engineer for Springs Global said: "The Tools4ever professional services we received were outstanding. They were able to create the processes we needed in a short amount of time, and have it up and running in half a day." UMRA has saved Springs Global time on tasks that they used to be performing manually, and has made their process overall more efficient.
For more information about UMRA please visit: http://www.tools4ever.com/products/user-management-resource-administrator/today/
Read the complete case study at:http://www.tools4ever.com/files/cases/springs_global.pdf
About Springs Global
Born of the merger of the textile home furnishings business of Springs Industries of the United States and Coteminas of Brazil in January 2006, Springs Global is the largest vertically integrated textile home furnishings company in the world.
About Tools4ever
Tools4ever distinguishes itself with a no-nonsense approach and a low Total Cost of Ownership. In contrast to comparable Identity & Access Management solutions, Tools4ever implements a complete solution in several days rather than weeks or months. Because of this approach, Tools4ever is the undisputed Identity & Access Management market leader, with more than one million user accounts managed on a daily basis.
Tools4ever supplies a variety of software products and integrated consultancy services involving Identity Management, such as User Provisioning, RBAC, Password Management, SSO and Access Management. For more information, please visit http://www.tools4ever.com.
###