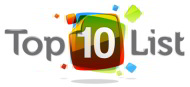 A chance to reward oneself with the latest in Apple technology.
Toronto, Ontario (PRWEB) November 04, 2011
One lucky Top-10-List.org contest winner will be able to take home iPhone 4S, the best iPhone on the market. Released to consumers in October of 2011, it is the most technological advanced smart phone yet. It has a dual core processor A5 Chip and uses the newly updated operation system, iOS5. The features are incomparable and are not something one would want to miss out on.
As the competition is fierce, participants are advised to begin earning points at their earliest opportunity. Signing up and entering an email earns participants 40 of the 230 possible points. The requirements are fair and could easily be completed by all participants in no time.
To receive the links, to start earning points and to become a leader in this contest, participants will need to complete the following requirements:

Enter the contest – 40 points
Refer and signup other participants – 20 points
Post a Tweet about Top-10-list.org – 20 points
Like Top-10-list.org Facebook Page – 20 points
Comment in Top-10-List.org Facebook comments box – 10 points
Post contest link on the Facebook Wall – 10 points
Post a video on YouTube – 100 points
Subscribe on YouTube – 10 points
Multiple entries and spamming are not allowed and could disqualify participants from the contest. The prize could also be substituted for $600 payable by Paypal to the winner. If there are multiple leaders, a lucky draw will take place to choose the winner.
This contest applies to those living in Canada and the United States. Those who live outside of the two countries are eligible to receive $600. This is a contest where everyone is unconstrained.
About Top-10-List.org:
The purpose of Top-10-list.org is to provide information regarding interesting facts. All lists revolve around 10 things that relate to a common theme. Themes relate to entertainment, education, health, amongst other subjects.
The leading copywriter of many of the articles aspires to enlighten his readers. As a graduate with an honours B.A. degree, he proudly shares insight with his readers and takes pride in his work. "The aim is not just to amuse, but to educate the readers on contemporary issues in today's society," he concludes.
Visit http://top-10-list.org/win-iphone-4s-contest/ to take part in this race.
###