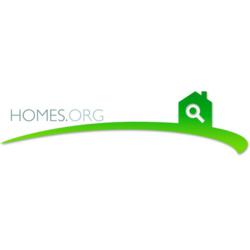 First-time home buyers will obviously make the biggest number of mistakes as they don't exactly know what they need
Austin, TX (PRWEB) November 17, 2011
Homes.org recently released a list of the biggest mistakes that home buyers make according to real estate professionals that work to close deals across the country every day. "In the 15 years I have been selling real estate I would say that the biggest mistakes most buyers make results from inexperience," said Chris Howell, Broker at REMAX Olympic in Haymarket, VA. " First-time home buyers will obviously make the biggest number of mistakes as they don't exactly know what they need, they shop only for what they want. The experienced home buyer will know what is really important to them. The best advice is to find a real estate professional that has not only guided clients through all types of decisions but has also gone through these processes themselves."
The professionals interviewed by Homes.org provided in-depth insight as to what the most common buying mistakes are, how buyers can avoid them and how to fix problems if a mistake has already been made.
Top 10 Mistakes That Home Buyers Make
Based on feedback from real estate professionals actively working around the country, Homes.org created the list below which outlines the most common and costly mistakes that home buyers make during the buying process.

Not Getting Pre-Approved for a Loan
Not Using a Qualified Agent
Not Getting a Thorough Inspection
Focusing on Wants Instead of Needs
Buying Based on Emotions
Not Reading & Understanding Contracts Thoroughly
Buying at the Top of Their Price Range
Not Having All Their Paperwork in Order
Underestimating the Market
Buying Big Ticket Items in Escrow
Countless buyers have made the mistakes listed above, many of which can end of up costing the buyer thousands of dollars and cause contracts to fall through entirely. Real estate professionals hope that by identifying and addressing these mistakes buyers will be better informed and better prepared before starting the home buying process.
For explanations and advice on how to avoid or fix these home buying mistakes, additional real estate resources or for more information about Homes.org, please visit: http://www.Homes.org
About Homes.org
Homes.org is a fast growing real estate search portal that offers users much more than MLS listings. Homes.org gives users access to a rich collection of resources, including but not limited to, real estate listings, home owner finance tools and home service tools. Homes.org brings buyers, sellers and renters important information about the current markets and intelligent tools by partnering with real estate professionals from around the country. Homes.org is a subsidiary of Star Nine Ventures, Inc. headquartered in Austin, TX.
About Star Nine Ventures®
Star Nine Ventures® is an Austin-based, marketing-driven venture creation company targeting a wide range of national business-to-consumer online marketplaces. Star Nine's core mission is to build businesses that provide exemplary consumer experiences and unparalleled customer service.
###