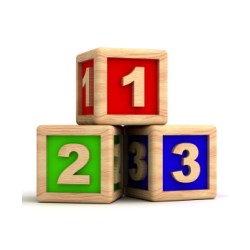 San Francisco, CA (PRWEB) November 13, 2013
WebHostingBing.com, an independent web hosting review site, has introduced the top 3 small business website hosting services based on their editors' in-depth reviews on 100+ web hosts' business hosting price, features, reliability, speed, technical support, technologies and some other factors that have direct influences on the development of businesses.
Compared with personal websites, business websites have more strict requirements on the uptime, speed and security of the web hosting platform on which they reside. Besides, they also demand easy upgradability which allows enough room for their future growth.
According to the reviews carried out by the editors, InMotion Hosting, BlueHost and HostGator are granted the award of top 3 small business hosting respectively as these companies are reliable, and have been offering the best optimized small business hosting services in the industry.
The No. 1 provider InMotion Hosting has been devoted to serving all sized online businesses for more than 10 years. For small business websites, the company has 3 business hosting packages available for choose. Depending on the specific needs, business owners can upgrade or downgrade their packages quickly in the cPanel control panel at any time.
Besides the standard features like unlimited disk space and bandwidth, the packages also include free automated data backups to protect business websites from unexpected data loss. Besides, shared SSL is enabled for increased data communication security.
The discounted price of the packages starts at $4.89/mo for new customers going through this exclusive promotional link, 30% off the regular $6.99/mo. With the 90 days full money back guarantee offered by InMotion Hosting, business owners are entitled to ask for a refund for the cancellation of their accounts in the first 90 days of their terms.
The runner-up BlueHost is a large company that is hosting millions of small business websites at present. With over 17 years' hosting experience, the company has a high reputation in the industry.
BlueHost offers an all-in-one shared web hosting package to serve small businesses. Available at a price starting at $3.95/mo, the package comes with unlimited hosted domains, secure email services with spam assassin protection, and many other website security features like SSL secure server, password protected directories and open GPG/PGP encryption.
Besides, BlueHost also provides small businesses with $150 pay-per-click advertising credits to help the owners promote their businesses on Google and Facebook.
The second runner-up HostGator is one of the world's largest web hosting providers. This company offers 3 business hosting packages which can be easily managed through the cPanel. The effective price of the packages starts at $3.71/mo with the coupon code BWH25Percent.
HostGator promises to deliver high performance to small business websites by hosting them on factory-tested Dell servers which are housed in multiple SoftLayer data centers equipped with power redundancy and connected with a meshed and redundant Cisco network.
For any technical issues, HostGator customers can contact the support team via phone, live chat or email. They are guaranteed to get a quick response whether in the day or night.
For more information about the award of small business website hosting services, follow this link to visit WebHostingBing.com.
About WebHostingBing.com
WebHostingBing.com is an independent Linux web hosting review & rating site dedicated to assisting people in selecting the best web hosting packages in the industry. With in-depth reviews and analysis on a wide range of web hosting services, WebHostingBing.com has provided great resources on picking a top web hosting provider with high quality services.