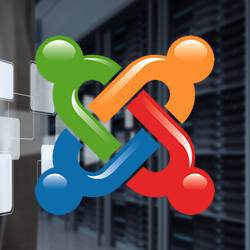 Both individuals and businesses can benefit from the high quality of the 3 providers' Joomla hosting solutions.
San Francisco, CA (PRWEB) March 25, 2015
The web hosting review site BestHostingForJoomla today awarded InMotion Hosting, BlueHost and WebHostingHub the honor of top 3 web hosting providers for Joomla.
The 3 web hosts have been offering Joomla hosting solutions for years. They gain the competitive edge because they can ensure a favorable hosting experience for all users.
1) 100% Joomla Compatibility
Joomla does not have high system requirements for basic use, but the application runs better with an optimized server configuration. To guarantee 100% compatibility, InMotion, BlueHost and WebHostingHub supports multiple versions of PHP, the latest MySQL, and Apache 2.2. InMotion and BlueHost even offer PostgreSQL to ensure more options.
2) Low Price
The 3 web hosts charge low fees for both the initial term and renewal. The original prices of their primary Joomla web hosting plans are no more than $8/mo, and the discounted prices are even lower. For instance, InMotion charges $3.49/mo for the Launch plan when orders are placed through this promotional link. Marketing credits and domain names are also offered as extras.
3) 1-Click Joomla Installation
The manual installation of Joomla requires basic skills about web hosting and application configuration, while a 1-click installer can save beginners out of the trouble of downloading, uploading and configuring the software. InMotion and WebHostingHub offer Softaculous to help users install and upgrade Joomla, and BlueHost provides SimpleScripts.
4) cPanel Control Panel
The usability of control panel has a significant impact on hosting experience. With a well-designed control panel, webmasters can save much time in managing their emails, databases, files and website security. cPanel, the most popular web hosting control panel, is included in the Joomla hosting plans of all the winners.
5) High Performance
InMotion, BlueHost and WebHostingHub operate their own data centers to make sure that servers and networks are under complete control. The data centers are equipped with redundant power supply and networks, which guarantees a secure, fast and stable environment for Joomla websites.
To read the detailed statistics about InMotion uptime and server response speed, visit https://besthostingforjoomla.com/inmotion-joomla-hosting-review/.
6) Responsive Technical Support
All of the 3 providers offer 24x7 technical support, so users can reach a professional support team at any time by making a phone call, sending an email, opening a support ticket or starting a live chat. All issues are promised to receive a solution within 24 hours.
About BestHostingForJoomla
It is a review site that offers Joomla hosting guide, website optimization tips, and suggestions on template selection.