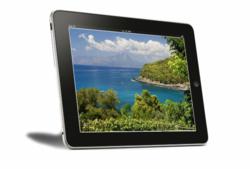 Mini creations that question the true worth of Apple's iPad Mini.
(PRWEB UK) 23 October 2012
Apple unveils its new portable gadget the iPad Mini today and Kenwood Travel's travel blog is here to preview it. With the inauguration of this much anticipated device, which promises a lot for the traveller certainly, Kenwood Travel looks at the rumours surrounding it, and the top 5 mini devices or creations that may go some way to questioning the iPad Mini's effectiveness or innovation.
Did Apple need to make a mini version of the iPad? Will it be that much cheaper or that much more desirable than the incumbent mini tablets?
And will this actually be of much extra use for those who will use it most – travellers and commuters?
Kenwood Travel and the travel blog discover the mini guns that really are mini guns, tiny washing machines, farting motorbikes and a few drops of coffee.
Check out the travel blog here and see how making it mini might not maximise.

To contact Kenwood Travel's consultants, please call +44 207 749 9220.
Alternatively, visit the Kenwood Travel website for a comprehensive list of hotels, holiday packages and special holiday offers.
Kenwood Travel is a direct sell tour operator with over 35 years experience, a member of ABTA and ATOL holders (5664).
For affordable worldwide luxury package holidays, tailor made holidays, weddings, honeymoons or flights and fly drive holidays like Fly Drive Florida, Kenwood Travel is the trusted choice.
Kenwood Travel contracts directly with airlines and hotels to ensure there is no middleman taking a commission on these superb luxury holidays.
Kenwood Travel offers a range of different holiday destinations around the globe including holidays to the US, luxury resorts in the Caribbean, including Barbados and St Lucia holidays, hotels in the Middle East, and hotels and beach resorts of the Far East, Indian Ocean and Australia. Meanwhile an extensive selection of family holidays and all inclusive packages will suit all tastes and budgets.