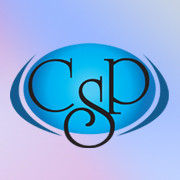 A lot of people with back pain automatically assume they should get a firm mattress, But a medium-firm mattress can be just as useful. Again, speaking to a doctor and a sleep expert is advised."
Barrie, Ontario (PRWEB) June 10, 2014
Canada Sleep Paradise (http://www.CanadaSleepParadise.com), Barrie's premier specialty mattress, bed, bedroom sets, and accessory store, is presenting advice on the top five most important considerations that every consumer should know before purchasing a mattress.
"It's estimated that most people spend a quarter of their lives sleeping. This statistic goes to show the importance of not only getting a good sleep, but sleeping on a comfortable mattress, as a mattress can make the difference between a good night sleep and being restless and waking up still tired," says Nella Ay, president of Canada Sleep Paradise. "Before purchasing a mattress, consumers should take the time to conduct a bit of due diligence. It's an important decision that has a real impact on a person's health." (Source: Staehler, R.A., "Mattress Guidelines for Sleep Comfort," Spine-Health.com, August 29, 2003; http://www.spine-health.com/wellness/sleep/mattress-guidelines-sleep-comfort.)
The first thing that Ay suggests consumers do is speak with their doctor. Doctors are most aware of an individual's health problems and can offer useful initial advice and suggestions. Health advice is an important step that most people don't think about, but being aware of medical conditions before buying a mattress can prevent a lot of unnecessary discomfort.
"Another good tip is that firm mattresses aren't always great for back pain," Ay adds. "A lot of people with back pain automatically assume they should get a firm mattress, But a medium-firm mattress can be just as useful. Again, speaking to a doctor and a sleep expert is advised."
Ay also advises lying down on the mattress before purchase for at least 10 to 15 minutes; that will give the consumer a more accurate gauge of how comfortable the mattress really is. Another point to keep in mind is that pillows aren't for everyone and that using too many or too few pillows can also have an impact on comfort and affect back problems. (Source: Marten, S. "Top 12 Tips for Buying a New Mattress," Spine-Health.com, March 24, 2014 http://www.spine-health.com/blog/top-12-tips-buying-a-new-mattress.)
"The final tip is to trust the experts and purchase a mattress from a retailer that specializes in mattresses," Ay concludes. "Canada Sleep Paradise is a great place to buy a mattress because not only do we specialize in mattresses, but we have enough variety to accommodate any specific requests or conditions."
Canada Sleep Paradise is an independent, family-owned, and locally operated firm that has been proudly serving the Barrie and Greater Toronto Areas since 1996. In the company's inviting showroom, customers will find an excellent selection of mattresses, beds, bedroom sets, and accessories. Canada Sleep Paradise only carries 100% Canadian-made mattresses manufactured by the famous Dream Star Bedding Company. The knowledgeable staff at Canada Sleep Paradise are known for their exceptional customer service and for helping clients find the right products best suited to meet their lifestyle needs. To learn more about Canada Sleep Paradise, visit the company's web site at http://www.CanadaSleepParadise.com, contact Canada Sleep Paradise by e-mail at nella(at)canadasleepparadise(dot)com, call 705-252-8186, or visit the store in-person at 408 Dunlop Street West, Unit 5, Barrie, Ontario.