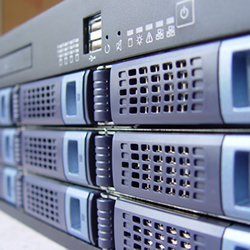 San Francisco, CA (PRWEB) June 24, 2014
BestVPS.us, a leading site dedicated to VPS hosting review and tutorial, has announced a list of top 5 VPS hosting in 2014 with the purpose to assist webmasters in selecting a virtual private server with a large amount of server resources, easy management, high stability, fast speed, and reasonable price.
The 5 providers on the list are Arvixe, BlueHost, A2Hosting, InMotion Hosting and JustHost respectively, all of which offer quality VPS hosting services that come with rich features, high performance, responsive technical support and outstanding flexibility which allows people to choose the one that fits their needs most.
1) Arvixe
With price starting from $20/mo for subscribers going through this exclusive promotional link, Arvixe VPS Class hosting is packed with advanced features that are needed to get a website well created and maintained. The primary Lite plan includes 20 GB disk space, unlimited bandwidth, 1 GB RAM, 2 CPU cores, and 1 IP address. Extras are 1 free domain for life, SSL certificate, and $175 marketing credits.
Arvixe has data centers in both the US and Europe, which enables webmasters to host their websites in either location for better page loads. All of the data centers use redundant power supply, advanced firewall and 15K RPM RAID 10 drives to guarantee an optimized environment with the minimum downtime and latency.
2) BlueHost
The VPS hosting from BlueHost is powerful, coming with 2 CPU cores, 2 GB RAM, 30 GB disk storage, 1 TB bandwidth, 1 IP and 1 domain name. For resource and website management, customers have access to enhanced cPanel control panel and WHM control. Besides, additional storage is available for adding instantly. Providing all these features, BlueHost prices the service from $29.99/mo and offers a 20% which cuts the price down to $23.74/mo.
3) A2Hosting
Highlighted for lightening speed, A2Hosting Cloud VPS hosting is backed by cutting-edge servers with SSD drives and DDR3 memory. With price starting from $15/mo, the service includes a minimum of 512 MB RAM, 2 CPU cores, 10 GB storage, 2 TB bandwidth and 1 IP. Everything can be added dynamically.
4) InMotion Hosting
InMotion offers fully managed VPS hosting with affordable price and a high level of flexibility. Priced from $29.99/mo with a 25% discount, the VPS-1000 plan covers 1 GB RAM, 40 GB RAID 10 storage, 750 GB bandwidth, 2 IP addresses, full cPanel license and automated backups which is done every 24-36 hours. Besides, the 30 days money-back guarantee allows customers to ask for a full refund for dissatisfaction.
5) JustHost
JustHost has 4 upgradable managed VPS hosting plans all of which are equipped with guaranteed server resources, instant provisioning, cloud technology, cPanel control panel and performance protection features. When people sign up with the company, they are ensured that a server gets prepared within seconds. In addition, paying $23.74/mo after discount, they are accessible to 2 GB RAM, 30 GB storage, 1 TB bandwidth, 1 domain and 1 IP.
Follow this link to read more information about the award.
About BestVPS.us
It is a professionally operated review site that analyzes the power of virtual private servers, reviews VPS hosting services in the market, and provides guides on the related issues.