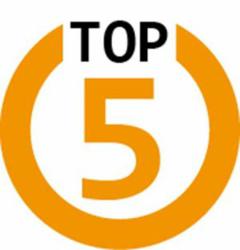 San Francisco, CA (PRWEB) April 02, 2012
After reviewed over 50 shared web hosting in 2012 Q1, the leading web hosting review & rating site Top-Cheap-Web-Hosting.com (TCWH) announces a list of the top 5 web hosting on Linux platform, rated by web hosting features, speed, reliability, customer service, and price.
Shared web hosting is designed for personal and small businesses to have the web presence at an affordable price. There are hundreds of thousands of shared web hosting companies over the Internet, but finding a reliable provider is not simple.
As introduced by TCWH, 95% of shared web hosting companies have less than 5 staffs including the boss. They generally operate in the way of renting a dedicated server and reselling it to thousands of customers. This is the reason why there are too many complaints about the reliability, speed and customer service of shared web hosting service.
With more than 5 years' industry background, TCWH had come out the list of top 5 shared web hosting companies in 2012 Q1 as following.
#1 BlueHost
#2 WebHostingHub
#3 InMotion Hosting
#4 GreenGeeks
#5 HostGator
These 5 companies have more than 8 years' experience devoted into shared web hosting industry. They are all the award-winning web hosting companies, not only recommended by TCWH, but also topping the list of most other web hosting review & rating sites.
To learn more, visit http://www.top-cheap-web-hosting.com/linux-web-hosting/ for more information on shared web hosting review and rating.
About Top-Cheap-Web-Hosting.com
Top-Cheap-Web-Hosting.com (TCWH) is a leading web hosting review website. TCWH, reviews web hosts independently based on the true experience and feedback from real customers. The mission of TCWH is to help people find the best web hosting deal, and save time and money from a bad choice. Visit Top-Cheap-Web-Hosting.com for more information about web hosting review, rating and promotion.