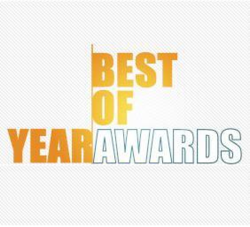 Cellular technology in home security systems is the most popular form of monitoring at the moment and our experts have created a top list of cellular alarm system providers to help consumers choose the perfect alarm system for their home.
Washington, DC (PRWEB) June 13, 2013
If consumers are currently shopping for mechanisms to secure their humble abode, then they might just find reading the home security alarm system reviews at AlarmSystemReport.com particularly beneficial. This is because security experts make sure to conduct a thorough assessment of each security firm included in the reviews every time. This way, homeowners who are in the home alarm systems comparison shopping phase can be assured that they'll get to access only the most definitive, latest, and unbiased reviews. And if consumers are looking for the top rated systems, then they're in luck as AlarmSystemReport.com has compiled the three best home alarm systems in the United States right now.
Topping the list is the Virginia-based FrontPoint Security Company. Founded in 2007, the firm has proven its mettle by providing not just top of the line equipment, but first-rate customer service as well. FrontPoint devised an array of services and packages such as Do It Yourself systems to make sure to cater to all of the needs and budget specifications of its clientele. What's best, the firm is a bonafide member of the Angie's list as well as fully accredited by the Better Business Bureau so you know for certain that you and your family will be in good hands with FrontPoint.
Occupying the second spot is the Texas-based Protect America. Providing cellular alarm systems since 2001, Protect America recognizes that considerable installation costs are sometimes what prevent homeowners from availing of quality security mechanisms for their beloved homes. This is why the firm is the first to offer little to no upfront installation costs to its clientele. Protect America offers Do It Yourself systems as well as a handful of monitoring options for its cellular and web access security packages too.
Last but certainly not least is ADT Security. By far the longest alarm system company in existence, ADT has been serving North America, Europe, and South America for almost a century now. With such a wide client base, ADT Security makes sure to provide a wide range of products and services, from hard-wired to wireless alarm systems, as well as an array of security packages to cater to every possible client need.
Choosing from the top rated security firms when in the comparison shopping phase is certainly a good strategy. For one, it ensures that product consumers only deal with firms that have been thoroughly assessed by previous product users as well as by reputable third party reviewers like AlarmSystemReport.com. For another, consumers can significantly reduce the comparison phase as the reviewers have already conducted the hard and tedious work of researching each security company for you.
About AlarmSystemReport.com
We at AlarmSystemReport.com believe that consumers should be empowered every step of the purchase process. This is why we made it our commitment to provide the most up to date reviews to help educate and direct homeowners to security systems with the most bang for their buck.