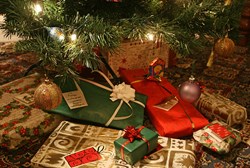 (PRWEB UK) 29 November 2013
If you're having trouble choosing a gift for your partner this Xmas then look no further than the Top 5 Christmas Presents for Men for 2013 from ParamountZone.
For the past 14 years the purchasing team at ParamountZone have been working to ease the gift buying issues that come with Christmas by searching out the best gifts at the best prices for all the family.
Check out the top 5 products for Men they recommend this Christmas:
iShaver:
This handy gadget is great for the man on the move. With its small size it fits nicely in a bag and due to its stylish design it won't look out of place in your bathroom.
Massage Chair:
Everyone likes to relax after a long day's work and with the handy Massage Chair this is now even easier. Just plug it in and attach it to your favourite chair and away you go. With its massage mechanism it will quickly work to ease your stress, stiffness and tension.
14 in 1 Multi tool:
Every man needs a good set of tools and this 14 in 1 set is just what's required. With its large amount of tools it can be used for anything from home DIY to Camping. A few of the tools included are: Pliers, wire cutters, a knife and screwdrivers.
Ice Tankard.
No one likes a warm beer or drink so why not keep a couple of these stored in the freezer for the Christmas Period. The tankards walls are filled with a clear non-toxic liquid which freezes solid to keep your drink cold without watering down your drink.
Don't forget to check out the other great gifts available at Paramountzone.com
The website Paramountzone.com was started by founder James Morris in 1999 and has seen rapid growth over recent years due to an affordable range of fun gadgets and gifts. With a priority on originality, the Paramount Zone buying team search far and wide to bring the most innovative gifts and toys to customers.