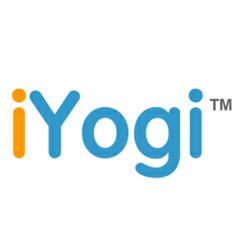 NewYork (PRWEB) June 08, 2011
iYogi, the provider of on-demand remote tech support services, released a report on 'Top 5 Consumer Complaints' related to USB devices. The use of USB (Universal Serial Bus) devices is quite common and millions of users across the world use them. These devices are designed to be plugged/ unplugged into the computer system without affecting the functioning or power on mode of a PC. This includes hardware devices like cameras/ web cams, scanners, etc.
Sometimes, the port wherein the USB device is plugged in may stop responding. There can also be issues if the device is repeatedly inserted or removed, without being stopped properly. This latest iYogi reviews series on 'Top 5 Consumer Complaints' addresses the most common USB devices related issues that users face based on the feedback from iYogi's large subscriber base. iYogi continuously monitors and publishes the most common complaints to help people solve their day-to-day problems related to technology.
iYogi reviews the top 5 complaints related to USB devices:

USB not detected/ functioning – For a USB device to be detected, there must be an appropriate driver installed on the computer system. Windows operating systems usually come with the necessary drivers installed or they can be automatically downloaded from 'Windows Update'. Most USBs have a plug-and-play functionality, wherein they install the necessary drivers by default as soon as they are plugged into the PC. Windows 'Device Manager Utility' can be used to manage and control USB settings. There can possibly be two instances if USB does not work after plugging in; either Windows does not find a driver for the USB device or Windows does not recognize it. If Windows installs a device driver automatically, there is a notification indicating that the device is ready to use and if it is unable to detect the driver needed, it prompts the user to insert the disc containing the driver that comes with the device. The drivers can also be downloaded from the device manufacturer's website. The problem can also persist if any of the following: device, driver, USB port or power supply is defective or if there is not enough power supply to USB hubs.
Note: All the drivers must be compatible with Windows version installed on the PC. Do not download drivers that are compatible with other versions.
USB device not recognized immediately after standby/ hibernation – The computer might have difficulty in recognizing a USB device once it is plugged into a Windows–based computer system, immediately after the computer resumes either from standby or hibernation mode. In such cases, users will be prompted with a warning message "Unrecognized device has been found." This chiefly happens because when the computer resumes, there is a time span of 5 to 10 seconds, when the 'Selective Suspend' feature of the USB driver interferes with detection of the new USB device. To resolve the issue one must unplug the device and then plug the device back into the computer.
Lack/ Non-functional USB 2.0 port in computer – Sometimes, high-speed USB 2.0 ports might not work due to the lack of correct drivers installed for the ports in the computer system. There might also be a possibility of ports being faulty. If an external USB hub is plugged into the PC, the chances of it being out of order or lacking the proper drivers are always a possibility. One must ensure the proper functioning of USB ports or hubs by checking for 'Device Manager'.
AutoPlay automatically opens a program – When a USB device is plugged into a computer, a dialog box is shown that is called the AutoPlay box. AutoPlay sometimes, automatically opens a program that might not be required by the user. To never see the AutoPlay dialog box again you can follow some simple steps: Click 'Start' > Click 'Control Panel' > Click 'Hardware and Sound' > Open AutoPlay. Now, select the 'Take no action' option, to ensure that the AutoPlay dialog box is not visible again. Moreover, if one wants to choose an action each time he/ she plugs in a device or insert a disc, 'Ask me every time' option can be selected and a program that needs to be automatically opened each time can be chosen.
Device cannot be stopped – Once the purpose of using the USB device is fulfilled, users would want to stop and remove the device. However, many-a-times "The device cannot be stopped right now" error message is displayed. The most common reason is that a running program has 'opened' files on the device drive. The most annoying part is that this often happens even when all the programs on the desktop are closed. The device gets locked due to one of the background processes running on the computer, like antivirus software, etc. 'USB Safely Remove' icon on the system tray helps to detect device locking due to several reasons and also to resolve the issue.
What iYogi has to say about it:
"USB devices have caught on in popularity because of their versatility and ease of use, and problems with a USB device or port can sometimes bring our digital lives to a grinding halt" said Vishal Dhar, President, Marketing and co-founder of iYogi. "Our tech experts are regularly helping customers resolve problems with their USB connections."
About iYogi
iYogi is a global on-demand services company that provides personalized computer support for consumers and small businesses in United States, United Kingdom, Canada and Australia. iYogi's unique model, including proprietary iMantra technology and highly qualified technicians, is designed to eliminate computer-related stress and keep digitally dependent consumers and small businesses protected and productive. iYogi -- with its proven global expertise delivery model, intelligent customer insight systems, easy-to-use self-help tools and automated PC optimization and computer support services – offers users a simple yet comprehensive path to digital serenity. iYogi has perfected the remote technical support model to overcome the current limitations of in-store, on-site, or call center services. Major resellers and technology companies are turning to iYogi to improve customer satisfaction, reduce return rates, and deliver a compelling new-value added offering to customers. For more information on iYogi and a detailed list of technologies supported, visit: http://www.iyogi.com.
Media Contact:
Chelsea Irwin
GlobalFluency
(650) 433-4163
cirwin(at)globalfluency(dot)com
###