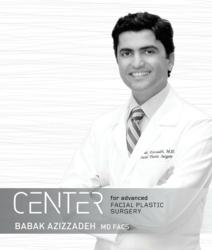 These injectable fillers restore the fullness of the face, and many patients find the results to be appealing and attractive,
Los Angeles, California (PRWEB) July 20, 2012
Thanks to the American Society of Plastic Surgeons (ASPS), we now know more about plastic surgery trends and popular procedures for people who are in their 50s or older. The ASPS recently published a list of the most popular cosmetic procedures among patients 50 years old and older, based on plastic surgery statistics from 2011.
According to the list, Botox, chemical peels, dermal fillers, facelifts, and chin augmentations are popular among people in the aforementioned age group.
Botox is commonly used for expression lines around the eyes, while chemical peels are great for improving the tone and texture of the skin.
One of the most popular surgical procedures among this age group is the facelift, which on average makes individuals look six to eight years younger. Meanwhile, dermal fillers, also known as "Liquid Facelifts," offer many of the benefits of a surgical facelift, without extensive surgery. These fillers will not get rid of excessive saggy skin, but can make an newly-aging face look much younger.
"These injectable fillers restore the fullness of the face, and many patients find the results to be appealing and attractive," says Dr. Azizzadeh.
Chin augmentations, also known as chin implants, really rose to fame last year, increasing by 71% compared to 2010. The procedure reshapes the chin, either by using an implant to make it appear stronger, or by reducing the size of the chin to to make it less imposing.
"Because a strong chin is associated with leadership, confidence, authority, and honesty, the procedure is extremely popular, particularly among the boomer population," says Dr. Azizzadeh.
Dr. Babak Azizzadeh is a renowned Beverly Hills facial plastic surgeon, recognized as a Top Doctor by the US News & World Report. Dr. Azizzadeh is the author of five bestselling books, including "Master Techniques in Facial Rejuvenation" and "Beverly Hills beauty Secrets." He was recognized as a Beauty Expert in 2012, and has been featured in popular media outlets such as the Oprah Winfrey Show, New Beauty, Elle, Entertainment Tonight, The Doctors, and the NY Times.
Dr. Azizzadeh serves on the Physician Advisory Board of Sanofi-Aventis, Mysoscience, Mentor, and SkinMedica, and was awarded the RealSelf Top Botox Experts Award in 2011. Dr. Azizzadeh is also the director of the USC Facial Plastic Fellowship Program, and the director of the world renowned Cedars-Sinai Advances in Multispecialty Aesthetic and Reconstructive Surgery Symposium.
For more information, visit http://www.facialplastics.info or call (310)657-2203.